Modality Partnership signs MOU with Sandwell and West Birmingham Hospitals Trust
First formal agreement between the MCP partners
Comes as Black Country STP pushes towards ACS by April 2019
A leading large scale primary care provider, which also runs a national vanguard site, has agreed to formally partner with its local acute trust.
Modality Partnership, based in Birmingham but with practices across the country, has signed a memorandum of understanding to work with Sandwell and West Birmingham Hospitals Trust over the next five years.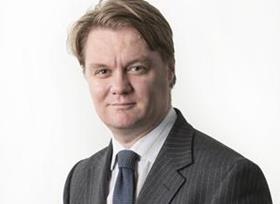 Both organisations form part of the multispecialty community provider vanguard based in west Birmingham. They signed the MOU in November but it was announced this month.
The agreement comes amid a wider push within the Black Country sustainability and transformation partnership for providers in Sandwell and west Birmingham to operate as an accountable care system by April 2019.
The MOU is the first formal agreement signed by the MCP partners, but it does not include Birmingham Community Healthcare Foundation Trust or Birmingham and Solihull Mental Health FT, which are also partners in the vanguard.
Modality chief executive Naresh Rati told HSJ that the agreement is a "commitment to work collaboratively over the next three to five years with a view to forming a much more vertically integrated relationship".
Sandwell and West Birmingham Hospitals Trust is in the process of building the new Midland Metropolitan Hospital. The trust had planned to move most acute services to the site by summer 2019. However, this could be delayed by up to six months following the collapse of construction giant Carillion, which is contracted to build the hospital.
Talking about the next steps, Dr Rati said: "It will require a different way of working across, primary, community and acute [care]. To make the system sustainable… the pathways around A&E and unplanned admission will really need to be tightened up because otherwise the system will collapse and MMH will suddenly start to fill up very quickly, so the number of beds requires us to work differently."
Trust chief executive Toby Lewis said: "We already have, coming out of the vanguard, lots of areas of collaboration… the heart of the next three to five years is about taking each of the major adult and children outpatient [services] to see where the opportunity lies to make a different offer to our patients.
"Particularly what we want to do is make sure we have a better risk stratification that focuses on patients most in need and patients with long term conditions; those are the patients that historic ways of delivering NHS services offer a poor deal to."
Exclusive: Major GP partnership expands into sixth STP area
1

2

Currently reading

Revealed: Hospital trust and GPs sign deal in move towards ACS