Miles Scott steps down from role of chief executive at St George's University Hospitals
Move follows high profile financial collapse at the trust and arrival of new interim chair
He will be replaced by acting chief executive Paula Vasco-Knight
Chair tells staff the trust's problems will not be solved by "sticking plaster solution"
The chief executive of a troubled south London teaching hospital has stepped down, following intense regulatory scrutiny of the foundation trust's sudden financial collapse last year.
St George's University Hospitals FT confirmed on Friday morning that Miles Scott would step down from his role as chief executive to take up a secondment at NHS Improvement.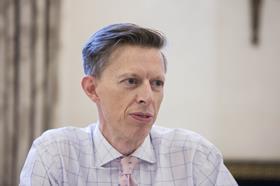 The move follows weeks of uncertainty and rumours about Mr Scott's future. He has been away from the trust for nearly three weeks, with spokespersons saying he was on annual leave.
In Mr Scott's place, Paula Vasco-Knight has been appointed acting chief executive at the beleaguered trust. Ms Vasco-Knight, who has been working as interim chief operating officer at St George's, last held a chief executive role at South Devon Healthcare FT. She resigned from that role in 2014 after being accused of nepotism in the employment tribunal of two whistleblowers.
The changeover in senior leadership follows the arrival at St George's last month of interim chair Sir David Henshaw, in the wake of a high profile financial crisis. Sir David, former chair of Liverpool City Council, also acted as interim chair at University Hospitals of Morecambe Bay FT following the care scandal there.
St George's finances collapsed in early 2015, shortly after it was awarded foundation status. The trust was made an FT in February last year, on the basis that it would break even in 2014-15 and record a surplus the following year. By the end of March it had recorded a full year deficit of £16.8m. By the third quarter of 2015-16 it was forecasting a deficit of £56m for last financial year.
Monitor launched an investigation and subsequently took regulatory action at the trust.
Excerpts of a highly critical PwC report on the 2014-15 financial collapse were released in February. The consultants highlighted "a lack of effective oversight, scrutiny and challenge by management" plus a "lack of effective financial systems, controls and financial management". Budget setting was also "unrealistic", they said.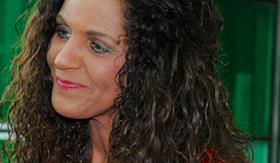 The report noted that it was "difficult to understand why the deficiencies in the trust's systems, processes and controls have not been identified prior to this review", and added there was "evidence of an insufficient pace of change and at times an unwillingness to hear bad news".
In a message to staff on Friday announcing the leadership changes, Sir David said: "I know we are facing difficult times for the trust, but it is clear to me that we need to be open and honest. We also need to dramatically improve estates and IT…
"Obviously, we have an immediate challenge in the CQC inspection and I am very clear that the problems we face will not be solved by a sticking plaster solution – we need a more fundamental shift in behaviours and actions. Both the executive team and I are committed to achieving these."
The trust also announced that Professor Andrew Rhodes had been appointed interim deputy medical director, to support medical director Professor Simon Mackenzie.