Sir David Dalton, chief executive of Salford Royal Foundation Trust, is to take over the leadership of another major provider in Greater Manchester.
Sir David will retain his role at Salford Royal while taking temporary charge of Pennine Acute Hospitals Trust.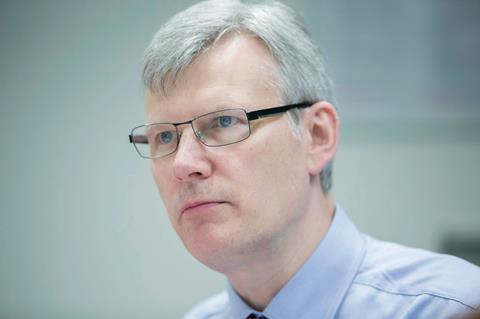 It follows the sudden announcement last month that Gillian Fairfield, chief executive of Pennine Acute, was going on secondment to Brighton and Sussex University Hospitals Trust. Finance director Damien Finn has been in charge temporarily.
Salford Royal chair Jim Potter will also take over as chair of Pennine Acute on an interim basis while continuing his other role. Pennine Acute's previous chair John Jesky departed last month when his term ended.
It is unclear how long the interim arrangements will be in place, but Sir David said they were consistent with the "potential of creating a group of NHS organisations" in Greater Manchester.
This refers to the work between Salford Royal, Wrightington, Wigan and Leigh FT, and potentially Bolton FT, to develop a "hospital chain" that could involve a standardised operating system across the organisations and a joint executive team.
There have been growing quality concerns at Pennine Acute, particularly around emergency services, and the trust was last month escalated to "level two" of five on the NHS Trust Development Authority's accountability framework. Level one is special measures.
The Care Quality Commission also inspected the trust last month and responding to the regulator's findings, when they are published, will be an immediate priority.
NHS Improvement, which will take on the TDA's roles next month, said it supports the appointments and expects Salford Royal to complete an "initial review and identify the key actions for Pennine Acute to assure its services meet the required standards as identified by the Care Quality Commission".
Sir David said: "I am pleased to be able to support another Greater Manchester trust during this period of change for the region, one of the aims of which is to enable a better, more coordinated way of providing local health services, consistent with the concepts of standardisation of best practice delivered at scale and the potential of creating a group of NHS organisations".
Chris Mayer, deputy chair of Pennine Acute, said the trust welcomed the appointments and views the new arrangements "very positively".