System leaders looking into the potential for three Essex trusts to establish "single leadership" team to run "group model"
Back office and clinical support functions could be shared to cut costs
The trusts are part of the Essex success regime
Plans for three Essex trusts with combined revenues of around £850m to establish a "single leadership" team and run their hospitals as a "network" are being investigated by system leaders, HSJ has learned.
The "group model", which would be unprecedented if it goes ahead, involves three financially challenged trusts in the Essex success regime: Basildon and Thurrock University Hospitals Foundation Trust; Southend University Hospital FT; and Mid Essex Hospital Services Trust.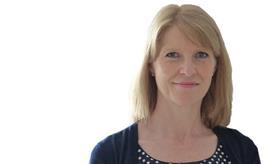 The move is understood to be primarily being driven by system leaders' desire to make significant cost savings across a health economy deemed "unsustainable" by system leaders.
A document seen by HSJ outlining issues being considered by the leaders managing the Essex success regime said the new leadership team could then oversee the "network" of services run by the three trusts in a "group model".
System leaders, it said, are looking at how a "single acute leadership" could work and are also "currently working through the options of how a potential group model might operate… eg: [a memorandum of understanding] between boards and regulators".
HSJ understands the three trusts would likely still retain individual management teams if the proposals went ahead, with the main aim to establish an overarching team that would manage the trusts more strategically.
The network would require a "flexible workforce", the NHS England, Monitor and NHS Trust Development Authority document said. Back office and clinical support functions could be shared to cut costs under the model.
It is not clear how quickly the model could be put into action but one source familiar with the negotiations said the legal issues surrounding the potential governance structure were highly complex. They were further complicated because it involves agreements between an NHS trust and two foundation trusts, they said.
The document also suggested there are "several potential 'givens'" around some key decisions on what trust should host which specialist services in the network.
It said Basildon Hospital's cardiothoracic centre could take on heart and lung work; the St Andrew's Centre at Broomfield Hospital run by Mid Essex is the regional plastic surgery and burns service and should remain so; Southend University Trust's cancer support centre could take on specialist oncology services.
The optimal locations for other services, including, stroke, paediatrics, elective surgery, gynaecological services, are still under consideration.
The chief executives of the three hospitals – Clare Panniker at Basildon, Cathy Geddes at Mid Essex and Sue Hardy at Southend – said in a statement to HSJ: "The three hospital trusts in mid and south Essex are already collaborating in some areas and we are looking to extend this to other services and support functions.
"This includes considering a group arrangement as suitable governance to support joint working, similar to the models being explored by some of the national vanguard projects. We are at an early stage of discussions at the moment, aiming to reach a decision in the next few months."
The news follows NHS England's Essex area director Andrew Pike, coordinator of the Essex success regime, saying last month there were "no plans to close a hospital" as part of the reconfiguration. However, downgrading accident and emergency departments and other closures had not been ruled out.
Meanwhile, system leaders have appointed Andy Vowles as programme director of the Essex success regime. He is being seconded from Cambridgeshire and Peterborough Clinical Commissioning Group, where he is chief strategy officer.
The success regime was launched as the NHS's flagship programme to turn around areas with serious care quality, performance and financial challenges. It is run by NHS England, Monitor and the TDA.