Hospitals trusts told to increase beds for A&E surge by 20 per cent
Commissioners told to delay fines for cancelled electives until next financial year
Senior management told "safety profile of the organisation" must be given "'top of the office' attention"
Commissioners have been asked not to financially penalise hospital trusts for cancelling elective procedures over winter, with providers ordered to increase bed capacity by 20 per cent, HSJ can reveal.
A document from NHS England's National Winter Resilience Room, seen by HSJ, states: "Providers need to be supported to ensure that the planned 20 per cent additional capacity in advance of the holiday can be delivered.
"[Clinical commissioning groups] should ensure that providers who are acting to deliver this national expectation are allowed time to deliver the recovery programme in the new year to restore any additional lost electives over this period, and are not financially disadvantaged temporarily."
The document said CCGs should wait until "the new financial year to make all appropriate adjustments, based on actual activity."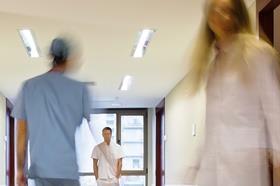 It is not known how many elective operations could be cancelled as a result of the move and NHS England confirmed earlier this month it would no longer collect that data weekly, publishing it monthly and six weeks after the fact.
Other documents sent to hospital trusts from NHS Improvement reminded organisations with overcrowded emergency departments that "when risks are taken under operational pressure with little time to plan, the situation must be escalated to senior clinical staff… potentially to the medical and nurse director or on-call executive when out of hours.
"The chief executive should briefed and the safety profile of the organisation given 'top of the office' attention."
The trust regulator said patients should not be "moved repeatedly to different locations" and reminded employers that some staff had a "statutory duty to work within their scope of practice in order to protect the public" and should not be asked to work outside it.
The news comes as the service braces for a difficult winter and greater scrutiny of performance.
HSJ revealed in October the Prime Minister was getting more involved in managing the service's response to winter pressures, while the Royal College of Emergency Medicine said a doctor shortage and increased demand could lead to a crisis.
A spokesperson for Monitor and the NHS Trust Development Authority said: "Winter always places extra demand on the NHS and we are working hard with hospitals to ensure they are fully prepared to meet this challenge.
"Managing planned non-emergency operations and helping patients to get out of hospital more quickly are examples of how hospitals can make sure they have enough free beds to cope with the rising number of patients needing emergency care that the Christmas period often brings."