South Warwickshire CCG scraps competitive process to procure community services
Commissioner had angered main provider by going to market
New plan to transform services with neighbour CCGs in STP footprint
A clinical commissioning group has abandoned its high profile competitive tender for community services in favour of a joint programme with two neighbouring commissioners.
South Warwickshire CCG angered its main acute and community services provider when it went to market to redesign out of hospital services last month.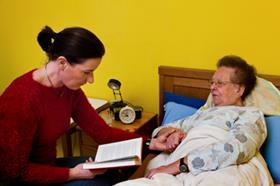 Today it has announced it will create a joint programme to transform community services with Warwickshire North CCG and Coventry and Rugby CCG.
This aligns the redesign with the local sustainability and transformation plan footprint, which also spans the Coventry and Warwickshire patch. The CCGs' combined population is around 1 million.
A statement issued by the CCGs on Friday said: "The CCGs have recognised that by working together, they can have a greater influence on the shape of future services that will improve the quality of life for people in Coventry and Warwickshire.
"By joining forces to reshape out of hospital care, the CCGs are demonstrating their commitment to working to develop an STP that will strengthen and refresh health and social care in Coventry and Warwickshire over the next five years."
Previously, South Warwickshire CCG said its competitive tender for out of hospital care was in keeping with the STP programme. A statement to HSJ on 1 April said the transformation in services it was seeking was "central to the sustainability of the Coventry and Warwickshire system and therefore [the procurement process] is aligned with the developing objectives of the STP".
The CCGs said the new programme will aim to enhance people's quality of life by improving outcomes through promoting prevention and making better use of technology.
The programme will build on previous work done by the CCGs, they said.
While South Warwickshire CCG had been using a competitive process, Warwickshire North CCG had begun work on a "most capable provider" process involving South Warwickshire Foundation Trust, Coventry and Warwickshire Partnership FT and George Eliot Hospital Trust.
The decision to stop the South Warwickshire tender comes after an independent review urged NHS England to review all major procurements in the wake of the UnitingCare contract collapse in Cambridgeshire and Peterborough.
South Warwickshire FT, the current provider of community services across Warwickshire, welcomed the CCGs' move.
In his statement to the board, ahead of next week's meeting, chief executive Glen Burley said: "We now have a great opportunity to move to a new model of care much more rapidly than we would have been able to through the procurement process.
"It is vital that we now put all of our efforts into demonstrating that the best outcomes for our local population will come from a collaboration of the trust, South Warwickshire GP Federation and other existing providers of local NHS services.
"Staff providing these services are also now free from the distraction of worrying about their future and instead can continue to focus on providing the best care to our local population."