Publication of Ofsted style ratings of CCG performance in six clinical priority areas delayed
Plans to use outstanding to inadequate scale dropped in favour of less definitive labels, HSJ understands
NHS England says delay due to scheduling issues
Publication of Ofsted style ratings ranking clinical commissioning groups' performance in six clinical priority areas have been delayed.
New CCG ratings for cancer, dementia, diabetes, learning disabilities, maternity and mental health performance were originally due to be published in June, then this month and are now slated for "the coming months".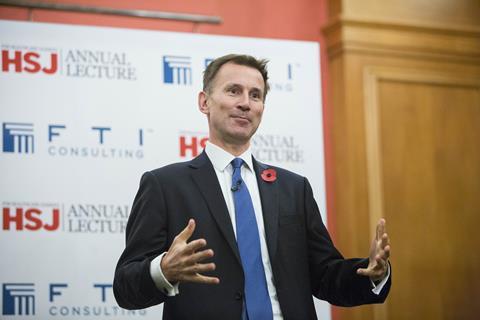 HSJ also understands that plans to rate CCGs' performance in the key areas as outstanding, good, requires improvement or inadequate, as with the overall CCG ratings published last week, have been dropped.
CCGs will still be placed into one of four groups but it is understood the labels will be different in the first year to reflect that the ratings have been developed on a tight timetable and the data is not robust enough to make such definitive judgements.
The move follows experts who are developing the metrics raising concerns the information available may not be adequate to give credible ratings and more time was needed to develop robust methodologies.
NHS England, which had planned to publish the ratings alongside the overall CCG ratings as part of last week's "reset", insisted they were complete but required final methodological assurance ahead of publication. It said the delay was being caused by scheduling issues.
An NHS England spokesman said: "Ratings for the six clinical priority areas will be published over the coming months. They will be used to set a benchmark for future years so it is important that we get them right."
HSJ understands the national commissioning body plans to publish each of the six rankings separately rather than at the same time and will attempt to tie the timings to other relevant announcements for each area.
Last week 26 CCGs were rated inadequate, 91 were rated requires improvement, 82 were good and 10 were outstanding based on their 2015-16 performance.
Jeremy Hunt first announced plans for a number of Ofsted style CCG ratings, which included an overall performance assessment, at HSJ's annual lecture last October. The health secretary said "ultimate judgements for these ratings will not be made by algorithm".
In February, NHS England had appointed high profile chairs for the panels developing the ratings metrics most of the six areas, though the make-up of the rest of the panels is unclear.
The chairs included Cancer Research UK chief executive Sir Harpal Kumar; Mind chief executive Paul Farmer; Alzheimer's Society chief executive Jeremy Hughes; former NHS Confederation chief executive Rob Webster, who was leading on learning disabilities; and Diabetes UK chief executive Chris Askew.
NHS England said this week it could not release a full list of people on the expert panels. A spokesman said it was seeking permission from those involved and names would be released in due course.
The reset document published by system leaders said: "For 2016-17 onwards, NHS England is introducing a comprehensive, rigorous and transparent new approach to CCG ratings. CCGs will be rated in 29 areas, underpinned by 60 indicators, all made available to patients for the first time on the MyNHS website. Forty-five of these indicators are published online today.
"The new areas include six clinical priorities matching those set out in the Five Year Forward View, which will be assessed annually by independent expert panels."