STP next steps will see a small number becoming "integrated organisations"
Others are at the stage of "proposals" and need to developed into "plans", before becoming a "governance partnership"
Some STPs will be given "decision rights over resources and people" in their area, including those in NHS England and NHS Improvement
A national Five Year Forward View delivery plan to be published early next year
A small number of the most advanced STPs will soon become "integrated organisations" combining providers and commissioners, while others will be able to take control of staff working across their region.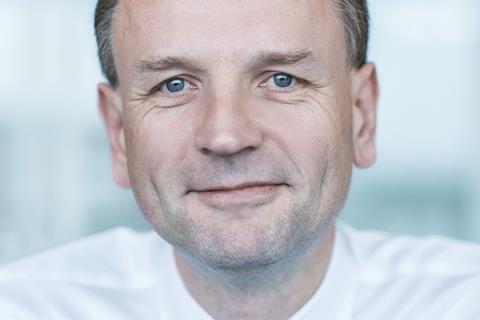 Simon Stevens
Simon Stevens told HSJ that sustainability and transformation plan footprints fell into different categories. Many at present only represent "proposals", which needed to develop – through contracting, engagement and consultation – into "plans".
The subsequent stage of development would be to become a "governance partnership of the relevant statutory bodies or in some cases – not the majority, but some cases – they actually become integrated organisations, organisational units".
These STP organisations "are then capable of combining the purchaser and provider, the commissioning and provider function, a la Frimley Health", he said. Frimley Health is the STP covering the catchment of that foundation trust, and the STP lead is the FT chief executive Sir Andrew Morris.
Mr Stevens declined to say how many STPs he thought fell into each category.
The NHS England chief executive said in an interview with HSJ he would take steps to "strengthen STPs' ability to move once we've got the contracting round out the way". These will include:
"Showing to each of the STPs the people and the resource that is working in their geography through [NHS England and NHS Improvement local teams, clinical commissioning groups and commissioning support units]. Those that have got a clear proposition, will be given the ability to – with that group of people – reshape what they're doing". Advanced STPs will be given "decision rights over these resources and people".
They will put more of that resource into implementing STPs and national change programmes, "as against the assurance and monitoring task, which is consuming a lot of effort at the moment".
"We will be directly resourcing those STPs where we think the change process looks most likely to deliver over the next 18-24 months – to really demonstrate that the recipe, when applied, is working."
Setting out "what different governance models might look like" in STPs with the aim of giving "clarity about what individual organisations have got to do, and clarity about what requires shared endeavour across a health economy".
NHS England part-funding the salary of STP leaders.
"Kicking the tyres" of STP proposals and encouraging them to learn from each other.
Step up engagement and consultation, including with staff.
Setting up national support programmes, particularly for "primary care provider development"; supporting urgent and emergency care systems, as opposed to individual organisations; and clinical standardisation and productivity initiatives, led by professors Tim Briggs and Tim Evans.
NHS England and NHS Improvement are also reviewing STPs' capital asks and deciding which ones might be funded. They will prioritise "those schemes that are shovel ready – ie: can actually have an impact over the next couple of years, and where we have got a strong reason for thinking [there is a] connect to service redesign" and can identify the resulting savings, Mr Stevens said.
He also revealed he would publish a "national Five Year Forward View delivery plan for the rest of the parliament" in February or March.
This would "distil and aggregate what the STPs are proposing and where the 2017-18/2018-19 commissioning round has got to", to "set out what collectively the NHS is going to deliver over that period".
It will "be really tangible on our big national priorities, on the local service redesign, and on the efficiency programme the NHS has to deliver – that troika – this is what the NHS is going to do over the next several years".
Mr Stevens said: "The purpose of it is to provide complete clarity about the priorities and the deliverables that the NHS has embarked on over the next several years – recognising the circumstances the NHS is facing [including] pressures from social care [and] other pressures in the system.
"You will be able to see our priorities and you will be able to see how people have made the trade offs given the actual circumstances facing us, coming out of the funding envelope for the next several years."
Exclusive: Some STPs are becoming 'integrated organisations', says Stevens
1

Currently reading

Exclusive: Some STPs are becoming 'integrated organisations', says Stevens

2

3