The spending of £800m of commissioning budgets will be subject to Treasury approval next year, it has emerged.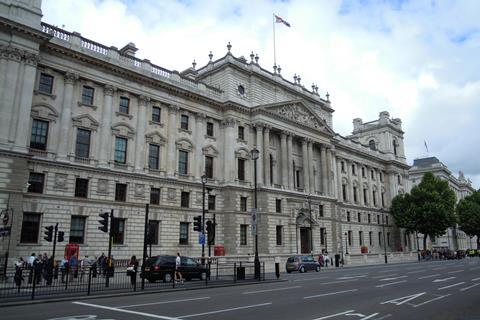 The Treasury will decide how much of the pot each area needs to be used to offset overspends
New rules, sent to clinical commissioning groups this week, also reveal:
CCGs are likely to be required to use the funds they hold back to increase their underspend at the end of 2016-17, to offset overspending by NHS providers; and
they will be required to offset overspending across their sustainability and transformation plan patch, referred to as a "transformational footprint", not only in their population area.
The guidance clarifies how commissioners will be allowed to use the 1 per cent of their budget which, under national rules in recent years, they have had to reserve for use on one-off "non-recurrent" purposes, rather than routine spending.
It says this covers all commissioning budgets except specialised and public health, meaning some NHS England budgets will be affected but the large majority of around "£800m of additional headroom to mitigate financial risk" which it creates will come from CCG budgets.
The involvement of the Treasury this year, and a clear requirement that CCGs do not commit to spending their 1 per cent at the beginning of the year, is a substantial tightening of the rules in 2016-17. The move echoes the central setting of financial control totals for providers and the national allocation of £1.8bn "sustainability" funding to providers – the payment of which will also be subject to Treasury approval. It comes as the Department of Health's requirement to meet its own revenue budget limit this year is finely balanced, and with a huge NHS provider overspend expected.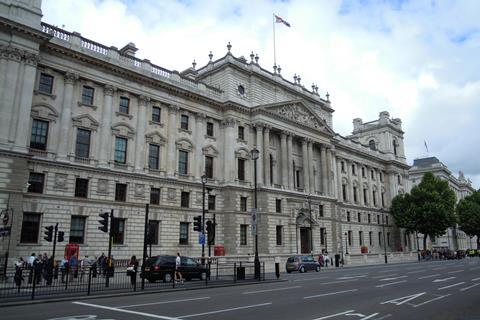 The guidance for commissioners says: "To contribute to the health system risk management, the Treasury has stipulated that all commissioning organisations (with the exception of specialised and public health, both of which are expected to manage within their resource limits) must make sure that the 1 per cent non-recurrent spend (as required by the business rules) is fully uncommitted at the start of the financial year.
"Approval for spending of the 1 per cent non-recurrent monies during the year will also be subject to approval by the Treasury.
"By commissioning organisations not committing their 1 per cent monies this creates [around] £800m of additional headroom to mitigate financial risk. This will help provide financial stability within each transformation footprint, which in turn goes to provide a sound foundation for the sustainability and transformation plans."
It adds: "If the risk reserve is required to be called upon, commissioners will release the money to their bottom line, and the resulting underspend will offset the provider overspend.
"The money will not be top-sliced from commissioners, and will not provide a 'bail out' fund to be paid to providers."
The guidance says reviews during 2016-17 by the Treasury "in conjunction with NHS England and NHS Improvement" will decide whether, and how much, of the pot each area needs to use to offset overspends.
For many CCGs the rules will mean further spending constraint and limit their ability to invest in 2016-17. Some are already expecting to be hit by the inability to fine providers for poor performance where they are receiving sustainability funding, and an increase in the tariff rate.
This week's guidance also indicates what will happen to sustainability funding earmarked for NHS providers if they do not meet their nationally set conditions for receiving it, which includes being on track to meet their nationally set financial control total.
Where this is the case "the funds will be held back by NHS England nationally and either paid out at a later time if the provider is able to catch up, or held back to create a compensating underspend".
Exclusive: Treasury tightens grip on CCGs with control of £800m fund
1

Currently reading

Exclusive: Treasury tightens grip on CCGs with control of £800m fund

2