Whistleblower claimed GPs could be paid twice for the same work in care homes
Verita report found "no evidence" concerns were investigated after he was dismissed
CCG had no idea what money was included in "retainer" payments from care homes
GPs in Barnet may have been paid twice for the same work – once by the NHS and again by a "retainer" paid to them privately by a care home, according to concerns raised by a whisteblower.
It was a key allegation looked at by investigators from Verita, HSJ has learned. The Verita team found several GPs in the CCG's membership, including CCG chair Debbie Frost, had not declared "retainers" they were paid by care homes in the borough.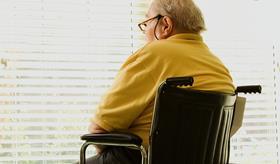 The report, completed in September 2015, quoted Dr Frost saying: "I have to say, we get a small retainer from the care home that I do and we've never declared it as an interest."
The investigators concluded that the "potential overlap" between taxpayer funded services and private income from retainers was "more a moral debate than a legal one".
Barnet has a large number of care homes and investigators were told the CCG had introduced a "local incentive scheme" pilot to introduce better and more consistent GP care in them.
The report said: "The GPs interviewed fear that care homes may wish to stop paying retainers when [local incentive schemes] are introduced. However, they question how out of hours care can be managed without a retainer, LISs are not currently set up to provide such care."
The report said LISs in Barnet saw £1m paid to GPs – but it is not known how much of this was for care home work.
The investigators quoted one GP telling them: "A lot of GPs were worried that the care homes [would think], if somebody else is going to pay you, why should the care home pay?"
One GP said the LIS, of £3,000-£6,000 plus the retainer, "just about covers going in" to a care home.
The report said a GP on the CCG's governing body, Jonathan Lubin, had told investigators a medical colleague on the governing body had roughly 400 care home beds under their care and had not taken up the care home LIS.
The report quoted Dr Lubin saying: "You get what you pay for, and people will consider how to manage that. When you have different offers in front of you, you will naturally gravitate to the one which allows you to do what you need to do and achieve an economic gain… It's the same in health as anywhere else, I'm afraid."
Verita asked Barnet's director of integrated commissioning, Maria O'Dwyer, if there was a risk GPs could be paid twice. Investigators were told the CCG had no idea what was included in retainer payments and if they complemented or overlapped with LIS work.
The report said: "She said Barnet has an ageing population and a high number of A&E attendances because the care homes are not looking after patients well enough.
"She said although GMS or PMS contracts pay GPs to visit care home residents, the homes need to pay retainers to GPs because GPs do not have enough time to see all residents properly.
"The aim of the LIS was to incentivise the system and improve end of life care. She said she is aware there may be conflicts of interest and that it is the CCG's role to tell GPs if there are."
The investigators said there was confusion at the CCG over what needed to be declared and that Dr Lubin, who was complained about by the whistleblower, had assumed he did not need to declare it.
Verita's report quotes the chair of the audit committee, Bernardette Conroy, saying: "[Dr Lubin] always says in a meeting 'So [care home name redacted] which is my care home' – it is not a secret that he has [care home name] and two others, I think.
"Everybody knows it and we haven't required it to be declared."
Care home retainers are now listed on the CCG's register of interests. The register for June 2015 lists elected GP representative Jonathan Lubin as holding an interest in a care home in the borough.
The investigators concluded that the "potential overlap" between taxpayer funded services and private income from retainers "is more a moral debate than a legal one".
The report said: "GP practices are not acting illegally if they accept funds from an LIS to provide a service that a retainer from a care home ostensibly already pays for."
Verita recommended Barnet CCG investigates the "appropriateness, effectiveness and necessity of the care home LIS".
At the time of publication it was unclear whether Barnet had done this or whether the care home LIS pilot had been extended into 2015-16.
The report also states there was "no evidence" the concerns over double payments to GPs were investigated by Barnet CCG, separately from the work by Verita, after his contract was terminated.
The CCG has been approached for comment.
Exclusive: CCG whistleblower sacked days after raising conflicts of interest
1

2

3

4

Currently reading

GPs may have been paid twice for care home work, whistleblower claimed

5

6