Four more health organisations raise concerns about NHS England plans to cut national clinical directors
NHS England reshaping directorates to reduce costs
Comments follow warnings by Neurological Alliance and kidney charity
Four more organisations have voiced their concerns about the potential removal of eight national clinical directors by NHS England.
Last week HSJ reported that the national commissioning body is unlikely to recruit to the following eight NCD posts when the contracts of the current directors expire at the end of March:
gastrointestinal and liver disease;
pathology;
rehabilitation and recovery in the community;
renal disease;
spinal disorders;
trauma;
rural and remote care; and
neurology.
NHS England has said it is streamlining its NCDs to create a "more coherent structure" for receiving clinical advice and to cut costs.
However, a number of health organisations have expressed concerns about NHS England's plans.
Ian Forgacs, president of the British Society of Gastroenterology, said his organisation was "deeply concerned" about the potential loss of the NCD for gastrointestinal and liver disease.
Dr Forgacs said liver disease mortality had doubled since 1991 and gastrointestinal cancers were the third largest group of cancers. He said the NCD role had been "crucial" in integrating "prevention, early diagnosis and skilled specialist intervention" and that NHS England had to make clear how the post would be replaced.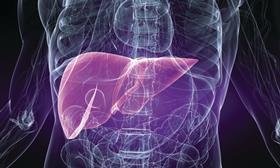 Sue Browning, the chief executive of the Spinal Injuries Association, said that such injuries had "advanced under the direction of Professor Charles Greenough", the NCD for spinal disorders.
"Cutting this leadership, at a time when the NHS needs to transform its services in this area, is a regressive step and brings concerns about the impact it will have on spinal cord injured people," she added.
Professor Sir Keith Porter, chair of the charity Trauma Care, warned that the loss of the NCD for this area would leave "a significant gap in the coordination, delivery and improvement" of such services.
He said that over the last three years there had been a 30 per cent improvement in mortality from major trauma and "much of the changes and progress has come about due to the dynamic leadership of the NCD".
Suzy Lishman, president of the Royal College of Pathologists, added that the loss of the NCD for pathology was of "great concern".
"At a time when molecular pathology is revolutionising the way in which disease is diagnosed and treated it is more important than ever that there is coordinated national investment in the service, with input from pathologists at the highest level," she added.
The latest warnings follow comments by the Neurological Alliance, which said cutting the neurology NCD showed these conditions were being "treated as lowest priority", and the British Kidney Patient Association, which said the loss of the renal diseases NCD would send a "really poor message to kidney patients".