Test for government on public health will be judged in childhood obesity strategy
Social care funding is 'unresolved business'
NHS should expect no additional funding growth until after 2018-19
Two of Simon Stevens' "five tests" for the spending review have not yet been met, he has told HSJ.
The NHS England chief executive also said he believed NHS funding was definitively fixed until 2018-19, but indicated it was possible for plans beyond that to change.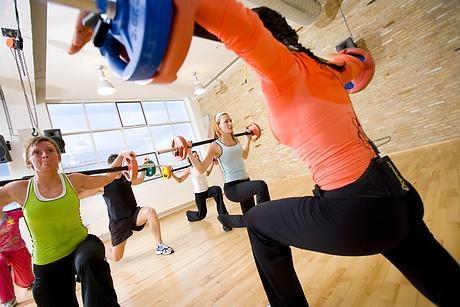 Mr Stevens set out his five tests in October, ahead of the Chancellor setting out his spending plans last month.
He told HSJ that three of his demands – for "frontloaded investment"; appropriate "phasing" of new requirements on the NHS like seven day working; and support for making efficiency savings – had been satisfied.
However, he indicated that his fourth and fifth requests, for protection of social care funding and government action to promote public health, had not yet been met.
In relation to social care funding Mr Stevens said: "I think this is unresolved business." He said the spending review's moves to allow councils to increase council tax to fund social care and to give them control of business rates was a "good thing" and "had established an "important precedent… that local authorities have revenue raising powers for these local services".
However he said this would not be sufficient for councils in poorer areas as they would be unable to raise enough through tax, adding: "You also need a distributive mechanism for base level funding that takes account of the different revenue raising powers relative to need in different parts of the country."
The NHS England chief executive added: "Between now and 2020 we're going to need to have a more fundamental debate about funding of social care." He said many believed "it would be wrong to move resources from children's services or services for disadvantaged working age people" to older people's care, but argued the government needed to find a way to ensure that "at people's time of need, [for] home care or care home admission, [they] do get the support they require"
Mr Stevens said his fifth test, for ministers to "make good on the public health opportunity", could not be judged until early next year, when the government will publish a childhood obesity strategy.
He said: "Unless there are new regulatory or fiscal mechanisms for dealing with obesity then it's hard to say that that test has been met." Public Health England research and a Commons health committee report have suggested a range of measures in recent months.
Mr Stevens said there was a debate about the form of actions, including "reformulation [of products], promotion, marketing [and] taxes… but unless both national government [takes action] and indeed [creates] powers for local government including health as a licensing objective… then I don't think one can say that the public health test has been met."
He told HSJ the last government had been wrong to transfer public health funding to councils "at a moment where local authorities are under huge funding pressure across the totality of their resourcing". Mr Stevens declared: "It's not something, had I been here at the time, I would have been arguing for under these economic circumstances."
The spending review said the phasing of £8.4bn real terms revenue spending growth for NHS England by 2020-21 would be:
2016-17: £3.8bn
2017-18: £1.5bn
2018-19: £0.5bn
2019-20: £0.9bn
2020-21: £1.7bn
Commentators, including HSJ editor Alastair McLellan, have suggested NHS England will request additional increases during the Parliament if there is sufficient economic growth.
Mr Stevens said: "We've got a clear line of sight for the next three years, call it that, as to the funding envelope that we've got to work within. Obviously it's a five year settlement but my assessment is for at least the next three years this is the funding quantum we've got to go at."
Pressed on whether the NHS could reasonably ask for additional growth during the Parliament he said: "That will be a decision for government. Our focus needs to be on the next three years… I don't think anybody should think, 'We'll do 2016-17 then somehow somebody will write a new cheque for 2017-18.'"
Mr Stevens said the NHS spending review outcome was "not letting the good times role", but "recognising the overall economic constraints" was a "a reasonable settlement".
He said: "There's great recognition of fact it's very pressurised across the NHS right now… Our task is to use that [funding settlement] to both stabilise our current situation and to get going on the broad changes that people want to see." He said the best "winning argument for the NHS in the years ahead will be, 'Give us the tools, look at how we get on with the job', not 'This is the art of the impossible, give us a bailout.'"
Exclusive: Stevens casts doubt over NHS devolution outside Manchester
1

2

3

Currently reading

Social care and public health funding is 'unresolved business'

4

5