Birmingham council chief announces departure
Mark Rogers defied NHS England over STP publication
He also criticised Simon Stevens and Jim Mackey last autumn
The controversial leader of Birmingham and Solihull's sustainability and transformation plan, Mark Rogers, will be stepping down as chief executive of Birmingham city council.
Local Government Chronicle has reported the Mr Rogers remains in post at present and no date has been set for his departure.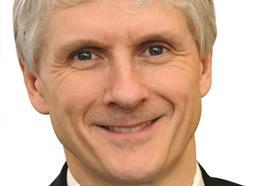 It has not yet been confirmed whether Mr Rogers will continue as STP lead. HSJ understands the issue is still under discussion. NHS England has so far refused to answer whether he will step down.
Mr Rogers attracted national attention in the autumn when he criticised NHS England chief executive Simon Stevens and NHS Improvement chief Jim Mackey for prioritising health in the STP process.
Last October he told HSJ: "When push comes to shove, and everybody is financially stressed at the moment, the natural tendency of the centre is to say, 'well let's sort the NHS out first then'.
"It has been really tough trying to get that balance between health and care in [the STP] when Simon Stevens and his team are saying, well not just Simon Stevens, Jim Mackey too of course – the two big bits of architecture – are saying, 'quantify the health gaps, particularly the financial gap', and we are saying, 'quantify the health and care gap.'"
Mr Stevens directly addressed that criticism in a subsequent HSJ interview. He said decisions about whether social care should receive more funding as part of the STP process should be made locally, "so I would expect they will have made those kind of judgements in the STP, which [Mr Rogers has] been good enough to produce".
Mr Stevens said: "It would be naïve to think, and I know Mark is not naïve, that the process of bringing together partners across Birmingham and Solihull could by itself mean that the NHS was able to cover off all of the funding pressures facing Birmingham city council. That's why they say in the STP, that Mark has chaired, that one of the things they regard as unfinished business is the national policy on social care funding. Well, the STP process was never designed to answer that particular question."
Birmingham and Solihull's STP was the first to be made public when it was uploaded to the council's website, against advice from NHS England.
Mr Rogers was appointed as chief executive of the UK's largest local authority in 2013, having previously held the top post at Solihull council. He has also been president of the society of local authority chief executives.
Mr Rogers said: "Birmingham city council has been on a challenging journey of improvement and reform over the past three years and I am hugely proud of the team I have worked with to deliver much needed changes in culture, practice and performance.
"I leave the council in a much stronger position than when I joined it and, with the proposed budget and transformation plans set out for the next two years, now is a good time to pass on the baton."
Labour council leader John Clancy thanked Mr Rogers for his "hard work and commitment", but opposition leader Robert Alden attacked his record, calling the STP a "failed partnership", and accusing him of "trying to build a national profile".