NHS Improvement and NHS England chief executives tell trusts performance element of STF funding will be dependent only on hitting A&E targets
Simon Stevens and Jim Mackey set out measures to improve A&E performance in a letter to local leaders
Trusts will still have to achieve financial control totals to secure the rest of their STF money
Acute trusts will only have to hit performance targets for A&E in order to unlock vital sustainability and transformation funding, health leaders revealed today.
In a letter to senior health leaders, NHS England chief executive Simon Stevens and his NHS Improvement counterpart Jim Mackey announced a series of measures to improve accident and emergency performance.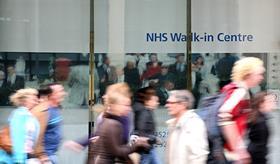 The letter follows chancellor Philip Hammond announcing £100m for capital investment for making changes to A&E departments yesterday.
The letter, seen by HSJ, was sent to all provider trust and local authority chief executives, and clinical commissioning group accountable officers and clinical leaders.
Measures set out in the letter include:
ensure every hospital has a front door "streaming model" by October by drawing up bids for the £100m capital pot;
improving care home access to clinical advice with NHS England and NHS Improvement providing £30m to support this, including through NHS 111;
implement the recommendations of the ambulance response programme by October;
standardise walk-in centres, minor injury units and urgent care centres;
roll out weekend and evening GP appointments to half the population by March 2018 and 100 per cent by March 2019; and
increase the number of 111 calls receiving clinical assessment by a third by March 2018.
Mr Stevens and Mr Mackey said they were going to simplify the performance element of the STF, so trusts can secure it just by hitting A&E targets.
Previously, trusts have had to hit A&E, cancer and elective care access targets to secure 30 per cent of their share of the £1.8bn funding pot – the rest is dependent on them being on track to achieve their financial control totals.
Trusts will have to get their A&E performance up to 90 per cent by September and 95 per cent by March 2018, they said.
The letter added: "Given the national importance of improving NHS urgent and emergency care performance, we intend to simplify the focus of the 30 per cent performance element of the sustainability and transformation fund for 2017-18, so that it will focus on A&E rather than requiring providers to focus on multiple objectives.
"For individual trusts it will be linked to effective implementation of the actions set out above as well as achieving performance before or in September that is above 90 per cent, sustaining this, and returning to 95 per cent by March 2018."
A&E attendance spiked over winter, with trusts only managing to treat 85.1 per cent of patients within four hours in January.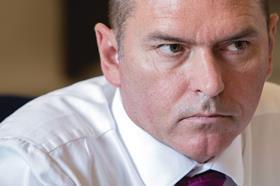 While attendances dropped in January compared to 2016, over the past 12 months they are up by 4.1 per cent year on year. Emergency admissions went up by 1.5 per cent from nearly 485,000 in January 2016 to more than 492,000 in January 2017.
The national bodies have also appointed NHS England's national urgent and emergency care director Pauline Philip as the single national leader accountable to both organisations for implementing the plans.
NHS Improvement and NHS England will also appoint a single named regional director to work with and "hold accountable" CCGs and trusts through sustainability and transformation plans' A&E delivery boards.
Mr Mackey and Mr Stevens also said it was vital for NHS and local authorities work together to make sure the £1bn announced by the chancellor for social care in 2017-18 is used to free up 2,000-3,000 acute beds.
They added: "We would ask that you immediately now engage with the senior leadership of your local adult social care departments to discuss how those patients stuck in hospital needing home care or care home places can access those services.
"It is also, however, indisputable that there are places which have still not adopted best practice to enable appropriate flow, including better and more timely handoffs between A&E clinicians and acute physicians, discharge to assess, 'trusted assessor' arrangements, streamlined continuing healthcare processes, and seven day discharge capabilities. You now need to ensure these happen everywhere, and well before October 2017."
Trusts must hit A&E targets to secure STF money
1

Currently reading

Trusts must hit A&E targets to secure STF money

2