NHS England will fund 150-180 new child and adolescent mental health inpatient beds by 2019
The announcement forms part of the forward view delivery plan published today
The new beds will be used to reduce out of area placements for young people
More than 150 new inpatient beds for children and young people with mental health problems will be available by 2019, NHS England said today.
The national body has confirmed it will fund 150-180 additional children and adolescent mental health service, tier four specialist inpatient beds between 2017 and 2019.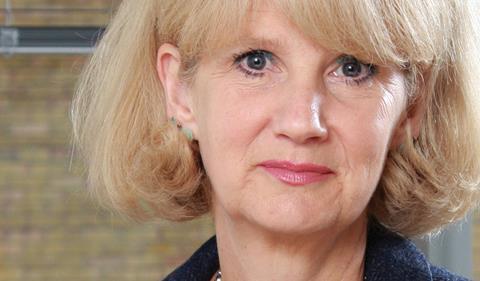 The pledge is part of the Next Steps on the NHS Five Year Forward View delivery plan, published today. It will bring one of the largest single increases in tier four CAMHS beds in the last 10 years.
The new beds will be used to reduce out of area placements. Children have been sent hundreds of miles away from home because of lack of local beds.
HSJ understands the new beds are likely to be in the South West, South East and London, where there are the most shortages, and will be funded through the specialised commissioning budget.
The delivery plan said: "For children and young people, NHS England will fund 150-180 new CAMHS tier four specialist inpatient beds in underserved parts of the country to reduce travel distances for treatment, rebalancing beds from parts of the country where more local CAMHS services can reduce inpatient use."
National director for mental health Claire Murdoch said: "We are committed to ending the need for children and young people travelling long distances for the right care.
"By increasing the availability of services in the community and ensuring the right beds are in the right place, we aim to ensure that those who need it will be able to receive the best care and treatment at home or as close to home as possible."
NHS England has set the mental health sector the target of eliminating unnecessary out of area placements by 2020-21.
Children and young people's mental health is one of prime minister Theresa May's priorities, and was at the heart of her policy announcements on the sector in January. Health Secretary Jeremy Hunt has also said children's mental health services were the NHS's "biggest area of weakness". He now leads this brief at the Department of Health.
In the delivery plan, NHS England also describes commissioning reforms to pass control of specialist referrals to providers, and redirect £350m of funding to expand services and reduce out of area placements. The first wave of providers to take on devolved secure and tier four CAMHS commissioning powers goes live in April. Ms Murdoch has said a second wave will be announced soon.
Mental health digital exemplars named
The delivery plan also reveals the mental health trusts confirmed as global digital exemplars. These are:
Berkshire Healthcare Foundation Trust
Birmingham and Solihull Mental Health FT
Mersey Care FT
Northumberland, Tyne and Wear FT
Oxford Health FT
South London and Maudsley FT
Worcestershire Health and Care Trust
Subject to Treasury approval, the seven trusts will each receive £5m in central funding. They will be expected to lead the way in using digital technology, informatics and data to improve care, and to work with other organisations to implement these innovations across the NHS.
Simon Stevens told HSJ the new CAMHS beds will be funded from the specialised commissioning budget, but it is hoped the pilot sites will be able to reduce demand for adult and CAMHS inpatient services, and the net increase in beds will only be needed for two years.
He said: "I think the way we are envisaging it is there will be a net increase for the next 12, 18, 24 months as we fund and open extra beds in certain parts of the country.
"The question in parts of the country that are apparently oversupplied is, if you give the local mental health trusts the ability to control the budgets, are they able to invest in community eating disorder services, other local CAMHS services such that the inflow to tier four beds is reduced?"
Other measures in the delivery plan for mental health include:
Continuing to direct clinical commissioning groups to meet the mental health investment standard.
Mental health providers to work with local authorities to reduce delayed discharges for people stuck in inpatient psychiatric facilities.
The NHS will work with the West Midlands combined authority to trial a "wellbeing premium" to provide financial support to employers to look after staff's mental health and keep them in work.
Consult on a "nurse first" programme beginning with mental health and learning disability nursing to fast track new graduates into the workforce.
NHS England will support the Department of Health and Department for Work and Pensions trials in Islington, the West Midlands and Sheffield to help people with mental health problems get back into, and stay in, work.
Create a single programme management team for mental health led by a national mental health director and clinical director aligning NHS England, NHS Improvement, Health Education England, Public Health England, other organisations and charities.
Next steps for the forward view – what you need to know
1

2

3

4

5

6

7

8

Currently reading

NHS England pledges to increase child mental health beds

9

10