GPs get 1 per cent pay rise as part of 2016-17 national contract
Additional £220m of funding included in the agreement
Practices will have to record data on availability of evening and weekend 'routine' appointments
A deal announced today on the 2016-17 national GP contract includes a 1 per cent pay uplift, part of a £220m overall increase in funding.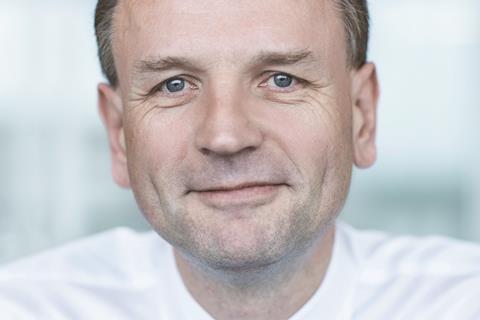 GP practices will also be required to record data on the availability of evening and weekend opening for routine appointments until 2020-21.
NHS England chief executive Simon Stevens said the contract was "one small element" of a wider support package to help practices with workforce, workload and care design issues.
The full package, referred to as a "GP roadmap", will include new support with new approaches to indemnity cover, changes to extended opening hours arrangements and funding for more staff, Mr Stevens said.
The GMS contract is negotiated annually between the British Medical Association, the Department of Health and NHS England.
The BMA said that the extra £220m will also be used to meet rising expenses, including increased Care Quality Commission fees.
The union said: "The uplift is designed to result in a pay uplift of 1 per cent above expenses, likely to be the ceiling for all NHS staff."
Next year's deal will also see GP practices required to record the number of instances where a practice pays a locum doctor more than an indicative maximum rate, as set out by NHS England.
NHS Employers, which negotiates on behalf of NHS England, and the BMA's GP committee will agree on means to ensure that "appropriate and meaningful" data relating to patients' named accountable GP is made available at practice level. The contract requires this data to be shared internally within practices.
NHS Employers and the BMA have also agreed to explore ending the quality and outcomes framework voluntary incentive scheme during talks for the 2017-18 contract.
Two enhanced services will cease at the start of the next financial year. The dementia enhanced service, an "add on" to the core contract, will stop and the £42m used to pay providers which have taken on the service will be transferred into the core contract funding, known as the "global contract sum".
NHS England said this was in recognition of the fact that GPs are more routinely diagnosing dementia.
The "avoiding unplanned admissions"' enhanced service will continue next year with minor changes and its long term future will be discussed in the 2017-18 negotiations.
Mr Stevens said: "Today's welcome agreement between NHS England and the BMA provides GPs with some stability and support, and shows what can be achieved through sensible and constructive negotiation.
"However, this contract is only one small element of a far wider package we're jointly developing to help practices with workload, workforce and care redesign."
Health secretary Jeremy Hunt said: "GPs are the bedrock of the NHS and I am determined to provide the support they need so they can spend more time with patients.
"Today's deal is just the start of significant new investment for general practice which will help GPs to provide a truly modern, efficient service every day of the week."
Chaand Nagpaul, the BMA's GP committee chair, said: "These limited changes provide some immediate financial support which, for the first time in years recognises the expenses being incurred by practices and resources needed to deliver a pay uplift rather than a pay cut.
"However, these changes do not detract from BMA's ultimatum to government demanding a clear rescue plan to sustain general practice in the immediate and longer term."
Updated at 4pm on 19 February, to make clearer the implications for pay.