GP roadmap could introduce more self-assessment for practices, as previously floated by CQC
Sources tell HSJ "light touch" approach is being seriously considered
The roadmap is due out next week
GPs could face fewer inspections in future under a proposal being considered for the sector's support package to be launched next week, HSJ has been told.
Several sources with knowledge of the discussions for the GP "roadmap" between NHS England, the Department of Health and other relevant bodies have said the possibility of "self-assessment" is being seriously considered as part of the long promised support package.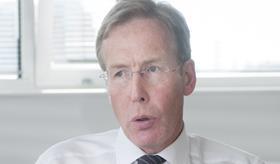 Under the changes, after all GP practices have been inspected once by the Care Quality Commission they could then self-assess on a number of performance measures.
The roadmap, which will be announced by NHS England, has been described by its chief executive Simon Stevens as "substantial and wide ranging".
The package is expected to include funding and other support for GPs and primary care, with changes being finalised on workforce, workload and service redesign issues.
HSJ understands practices rated "good" or "outstanding" based on their first CQC inspection could be freed from the need for further inspection as long as quality monitoring information does not give regulators cause for concern.
GP leaders have repeatedly complained about the burdens of CQC inspection and regulation more broadly.
One source knowledgeable of the changes being discussed told HSJ: "I have heard the term 'self-assessment' coming in [alongside] this 'light touch' idea," in reference to the proposed changes to CQC inspection.
Another source said national leaders are giving serious consideration to moving to a more "light touch" approach after the first round of inspections is complete, returning only to inspect practices where needed.
The CQC has previously proposed moving to a more risk based regulatory regime. In October it set out a number of options for health and care regulation from 2016 to 2021.
These included reducing the frequency of inspections for high performing services and getting providers to self-assess their quality.
CQC chief executive David Behan told HSJ last autumn that measures to improve the regulator's effectiveness and efficiency would include inspecting "good" and "outstanding" services less frequently.
However, earlier this year Mr Behan said the CQC had "come away from the use of the phrase [co-regulation]", but it was still looking at how to get providers to "accept responsibility for embedding quality in the way they work".
The CQC aims to complete its first round of inspections across all sectors by the end of the 2016-17 financial year.
Neither NHS England nor the CQC wanted to comment on the contents of the GP roadmap.