Health Education England has filled more GP training places than ever before but failed to reach its target for 2016.
The national training body has filled 2,989 GP trainee places for 2016, against a mandated target to recruit 3,250 this year.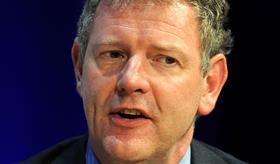 In 2014, HEE was told by the Department of Health to increase the number of GP trainees in England to 3,250 each year to support the health secretary's promise to have 5,000 new GPs working in England by 2020.
NHS England also committed to increase GP recruitment by 3,250, as part of workforce plans set out in the General Practice Forward View.
Earlier this week HSJ reported that HEE is to receive an additional £20m on top of its existing budget to help support the planned increase in the number of GPs. NHS England pledged £206m to implement workforce measures from the GP Forward View.
New figures from HEE, released today, show it failed to reach its target this year by 261 places.
However the latest figure, of 2,989 filled places, is a significant increase in the number of trainees choosing general practice and an unprecedented fill rate for ST1 GP training places.
Professor Ian Cumming, HEE chief executive, said: "Although it has been a difficult year for doctors in training our overall fill rates across all medical specialities have remained fairly constant and the significant rise in the number of GP trainees is particularly welcome against this background.
"We knew it would also take some time for all of our joint initiatives with the Royal College of GPs around raising the profile and attractiveness of general practice as a career to take affect but the additional GP trainees we have already seen shows that this work is beginning to bear fruit and will continue to focus on GP recruitment as a high priority in HEE.
"We are aware that there is still much to do and we will be continuing with a number of initiatives that we are confident will see the number of GP trainees in this country continue to rise."
Regional breakdown of GP training places in 2016
| Region | Available posts | Round 1 filled | Round 2 filled | Fill rate | Foundation year 2 GPs | Prepartion for specialty GPs | Broad based training joining ST2 GPs | Total starters |
| --- | --- | --- | --- | --- | --- | --- | --- | --- |
| East Midlands | 280 | 236 | 30 | 95% | | 6 | 3 | 275 |
| East of England | 330 | 295 | 18 | 95% | | 6 | | 319 |
| Kent, Surrey and Sussex | 247 | 239 | 18 | 104% | | | | 257 |
| London | 465 | 463 | 5 | 101% | | | | 468 |
| North East | 192 | 115 | 36 | 79% | | 3 | | 154 |
| North West | 483 | 353 | 37 | 81% | | 7 | 4 | 401 |
| South West | 264 | 232 | 7 | 91% | | | 1 | 240 |
| Thames Valley | 130 | 130 | 0 | 100% | | | | 130 |
| Wessex | 149 | 129 | 17 | 98% | | | | 146 |
| West Midlands | 359 | 260 | 41 | 84% | | 4 | 3 | 308 |
| Yorkshire and the Humber | 351 | 239 | 36 | 78% | | 2 | | 277 |
| Total | 3,250 | 2,691 | 245 | 90% | 14 | 28 | 11 | 2,989 |
CQC attacked over 'scandalous' fee increase proposal
1

2

Currently reading

HEE misses GP training target despite record recruitment