Primary care underspend to help balance overspending on hospital care
This follows overall decline in primary care spending as a proportion of total
Murray: "Hardly helpful" for success of Five Year Forward View
NHS England's underspending against its primary care budgets will help improve its bottom line in 2015-16, according to latest documents.
The national commissioning body's latest finance report, which covers the six months to the end of September, shows it is now forecasting a £44m underspend on "primary care and secondary dental" services. The paper does not break down where the underspend would come from, but about 70 per cent of the £10.3bn budget for these services covers primary care.
In a previous report covering the four months to July, this money was forecast to be spent in full in 2015-16.
The Five Year Forward View, published by NHS England last year, stressed the need to shift resources from the acute sector to primary care services. However, the underspend will help offset overspending on acute and specialised services by clinical commissioning groups and specialised commissioners.
Richard Murray, director of policy at the King's Fund, said: "This [year] is beginning to look like recent years, with NHS England relying on underspending in primary care to manage overspending in specialised commissioning and acute services.
"This might help the immediate challenge this year, but is hardly helpful from a Five Year Forward View perspective."
In September, HSJ revealed how the share of the total health budget spent on primary care had reduced for the third successive year in 2014-15.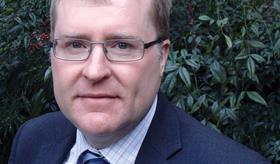 Local commissioning budgets are now forecast to be overspent by £56m in 2015-16, compared to the £2m underspend predicted in the report covering through to July. CCGs' total planned spending is £72.1bn.
Forty-seven CCGs are forecasting overspends this year, with 19 now expecting not to achieve their financial plan.
Specialised commissioning budgets are forecast to be overspent by £93m, compared to a £72m forecast at month four. This is against total planned spending of £14.7bn.
Overall, and in terms of reporting against the Department of Health revenue account, NHS England forecasts an overspend of £71m, against its budget of £101bn.
As previously reported, historic surpluses within these budgets will help mitigate the huge deficits in the provider sector. However, the provider deficits have grown so large there remains a severe risk that the overall spending limit will be breached.
Mr Murray added: "At month six, the good news is the commissioning sector doesn't look to be racking up substantial deficits. However, the reverse of that is neither is it offering large underspends which would help the Department of Health manage the substantial provider deficits we are seeing."
NHS England has been approached for comment.