Three northern STPs awarded more than £60m for capital schemes
West Yorkshire and Harrogate will get £24.6m; Lancashire and South Cumbria £31m; and Humber, Coast and Vale £7.5m
The cash was announced by health and social care secretary Jeremy Hunt as part of £760m of capital investment
More than £60m is to be invested in pathology, technology and improving efficiency across three sustainability and transformation partnerships in the north, following the government's capital funding injection this week.
Health and social care secretary Jeremy Hunt announced on Wednesday there will be £760m in capital for modernising and improving buildings and services in the year of the NHS's 70th birthday.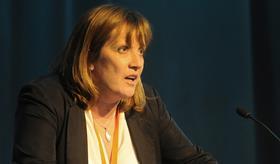 It is the largest cash injection of its kind in over a decade, with the money coming from the Department of Health and Social Care's capital funding programme announced in the budget, which amounts to £3.5bn between now and 2022-23.
West Yorkshire and Harrogate STP will receive up to £24.6m for four projects, while Lancashire and South Cumbria STP will get £31m.
There is also £7.5m earmarked for the Humber, Coast and Vale STP.
Lancashire and South Cumbria will use the funds to create a pathology diagnostic service between Lancashire Teaching Hospitals Foundation Trust, University Hospitals of Morecambe Bay FT, East Lancashire Hospitals Trust and Blackpool Teaching Hospitals FT.
STP chief officer Amanda Doyle said the investment will allow the region to make faster progress modernising its pathology diagnostic service.
She added: "This investment will support us to make faster progress on modernising pathology diagnostic services which will help to improve lives for people across our region.
"The proposal to develop non-urgent pathology services co-located in an offsite hub and urgent and emergency services provided from essential services laboratories on acute hospital sites will also help to address workforce challenges in recruitment, retention and sustainability."
West Yorkshire and Harrogate will be investing:
£2m in the national pathology exchange;
£1.5m in telemedicine in care homes;
£15m to expand the "scan for safety" product to patient barcode tracking system; and
£6.1m in the Yorkshire Imaging Collaborative.
STP lead Rob Webster said the partnership will continue to bid for new capital to support its plans for the region.
He said: "Notification of the funding is really positive and reflects our collective priorities for this wave of funding for people living across West Yorkshire and Harrogate.
"Considerable effort and commitment from many partners has helped us to get to this point. The funding will help improve services and cement our partnership."