NHS leaders have revealed plans to establish an "accountable care system" serving the population around Reading and west Berkshire.
A memorandum of understanding has been presented to provider and commissioner boards in the area this month, along with another document setting out how the project will progress over coming months and years.
The organisations involved in the Berkshire West accountable care system are:
the four CCGs around Reading, Newbury and Wokingham;
Royal Berkshire Foundation Trust; and
Berkshire Healthcare FT.
There is also an intention to involve the four local unitary councils, GPs and South Central Ambulance Service Trust.
The term "accountable care system" has been adopted instead of the more commonly used "accountable care organisation" to avoid giving the impression that there will be a new provider.
The memorandum makes clear that the CCGs and trusts will continue to exist and will retain their statutory duties and liabilities. It does not seek to establish a new joint venture organisation.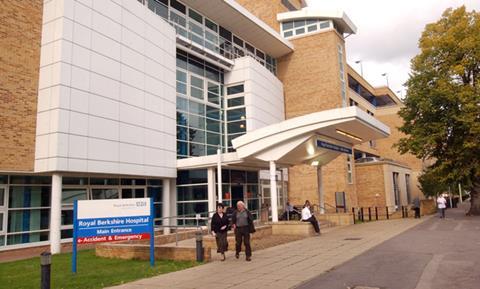 The project has three aims: to move to a more preventative model of care; to improve quality and outcomes; and to become financially sustainable. Berkshire West's commissioners are currently in the black, but this is more than offset by deficits on the provider side.
Signatories have pledged to delegate powers to a joint leadership team featuring chief executives and accountable officers, and a separate management team made up other board level figures.
The commissioner function will remain with the CCGs rather than being transferred to a provider. However, it will focus on strategic functions such as assessing population health needs redesigning services, allocating resources, managing performance and quality monitoring.
An earlier Wokingham CCG board report defined this as a "maximal" model for commissioners. NHS England is expected to set out how the role of CCGs could evolve at the end of this month when it publishes its "CCG roadmap".
The Berkshire West accountable care system will jointly review back office functions, estates and workforce strategies and attempt to make them more efficient and better serve the needs of the local health system.
Commissioners have already bought in IT specialists to integrate health and social care records across the entire patch.
Another intention is to adopt an alternative payment system, which would not run emergency care at a deficit and elective services at a surplus.
Instead, pricing would reflect the cost of delivering a model of care that all local parties agree is optimal. It is intended that financial risks associated with reforming services, for instance double running costs or stranded costs, will be met jointly by the whole system.
HSJ understands the local system is reporting on a set of progress milestones to NHS Improvement.