Tara Donnelly on how the AHSNs really are making a positive impact on patient care and also delivering a return on investment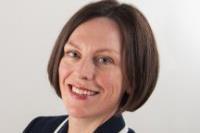 It'd be far too easy to believe the NHS is stumbling, if not actually on its knees. Far too easy, and far too wrong. While nobody sensible can ignore the demand pressures and tight finances hitting all NHS organisations, the service is also delivering important improvements in the delivery and quality of care.
The Academic Health Science Networks (AHSNs) were created to deliver and support these improvements quickly and at real scale. Our latest impact report is the story of what we are doing and how we are doing it.
The system needs to network its best practice collaboratively across all health economies: AHSNs are a means to that end.
Just a couple of highlights from our impact report clearly show how we're making a return on the investment made in AHSNs.
£20 million support for businesses through the SBRI Healthcare programme
Through this funding initiative run by the AHSNs, SBRI Healthcare, is a source of some of the clearest examples of the benefit to companies from working with the AHSNs. The AHSNs host this programme to develop innovative products that address unmet health needs while creating UK-based industry and jobs.
To date over 180 contracts have been awarded and 20 products are already on the market. Activ8rlives, a home test for predicting lung infection flare ups is one of these products.
Developed by Aseptika, the self care system gives patients with chronic obstructive pulmonary disease early warning of chest infections and means they can be treated effectively at home, avoiding unplanned hospital admissions. Estimated savings to the NHS could exceed £50million per year.
Three million patients benefiting from innovations via the NHS Innovation Accelerator
In 2015-16 UCLPartners, East Midlands, Yorkshire and Humber, the Innovation Agency and Imperial College Health Partners AHSNs partnered NHS England in delivering the NHS Innovation Accelerator (NIA) programme. To date, some of the NIA's key achievements include:
Three million patients are benefitting from new innovations, including: apps, safety devices, online networks, and a host of other new technologies and services.
Supporting 17 fellows to scale their tried and tested innovations through the programme and involves mentorship from seasoned healthcare innovators.
Generating almost £8 million in investment (primarily through the private sector and charities).
Signing contracts with 66 NHS organisations, representing 14 per cent of the NHS.
At least 365 strokes prevented – saving lives, reducing disability and saving almost £8.5m
Atrial fibrillation, or AF, causes an irregular or abnormally fast heart rate and affects around one million people in the UK and it significantly increases the risk of having a stroke. It can be reduced by using anticoagulation medication.
Through a range of programmes across the Network we believe we've already prevented at least 365 strokes, one every day of the year and savings of almost £8.5m to the NHS and social care.
How did we do this? We worked with our teams and members to deliver programmes around the country that range from supporting primary care and increasing anticoagulation rates; encouraging the use of new technologies such as AliveCor – a highly effective mobile heart monitor that can detect heart arrhythmias and instantly highlighting AF in ECGs; to use of AF data management tools.
Enabling 33,000 patients to self-manage with Flo Simple Telehealth
The Flo system uses text messages to support people to manage their own health and wellbeing. Flo can help people in many different ways: to manage diabetes; to live with COPD; and even to breastfeed.
Three AHSNs (East Midlands, North East and North Cumbria and West Midlands) have helped to secure funding for trials, evaluation and further investment.
This system has now been widely adopted across the UK, reaching over 70 health and social care organisations with 33,000 patients registered for a wide range of conditions, using clinically-approved pathways: an increase from 11,000 registered patients in 2015. It is even in use in the US as part of a healthcare programme for military veterans, and is being taken on as a national AHSN theme.
Another example of digital technology is Digital Health.London, a virtual digital institute to help provide a single way into London's NHS for small-to-medium sized digital enterprises and to increase uptake of digital innovation in healthcare across the capital. This work is a collaboration between the Health Innovation Network, Imperial College Health Partners, UCLPartners, MedCity and the NHS England Digital team.
Tara Donnelly is CEO of Health Innovation Network (AHSN for South London). Download the full report here
AHSNs have future beyond 2018, says network chair
1

2

Currently reading

AHSNs are proving to be a good deal