Each new integrated care system demonstrates a new species of leadership, focused as much on the system and the population it serves as on individual organisations, writes Michael Macdonnell 
Sponsored by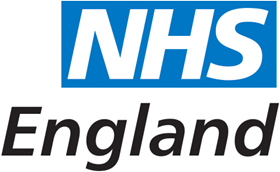 At the end of last month four new Sustainability and Transformation Partnerships join the ranks of integrated care systems: Gloucestershire; Suffolk and North East Essex; West, North and East Cumbria, and; West Yorkshire and Harrogate.
What does this really mean?
Integrated care systems express a simple idea: that NHS bodies and local government should collaborate to improve the health of the people in their systems working within a defined "population budget". But this simple idea belies profound implications.
Beyond organisational boundaries
Taking it seriously means preventing illness, not just treating it, and investing in proactive services that keep people out of hospital. It means thinking beyond organisational boundaries, departing from the internal market and working as a system.
Becoming an integrated care system is recognition of the progress these four systems have already made. Each demonstrates a new species of leadership, focused as much on the system and the population it serves as on individual organisations.
In Gloucestershire, all 80 GP practices form part of 16 clusters that serve populations of 30-50,000
Each has forged relationships that undergird collective decision making, that are strong enough to weather disagreements and permit shared responsibility and resources. As Rob Webster, the leader of the West Yorkshire system, likes to say: "change moves at the speed of trust".
These systems recognise the central importance of primary care, which is under strain. We need to invest in it as well as to recruit and retain more GPs.
But we also need to encourage practices to collaborate as networks. In Gloucestershire, all 80 GP practices form part of 16 clusters that serve populations of 30-50,000. In Suffolk, "super-practices" now serve populations as large as 100,000 and work through hubs to provide extended hours and services.
They share staff, offering a more flexible "chambers" model of employment, and work together to attract and keep staff. They have standardised their IT systems, referral processes, back office functions and call centres. These and other actions have created 300 additional appointments per week across nine practices in the Clacton Alliance alone, easing pressure on staff and improving access for patients.
Strong model of primary care
A strengthened model of primary care is a necessary step towards integrated care. With more headroom and a networked delivery model, general practice can team up with social workers, pharmacists, mental health services and other professionals to offer proactive services to those patients who are most likely of becoming acutely unwell.
In a speech in May, Simon Stevens said the forthcoming long term plan for the NHS needs to "supercharge" integration
Systems like Frimley and the Fylde Coast are reconnecting GPs and consultants and joining up teams working in surgeries and hospitals. This gets to the heart of integrated care: blurring traditional professional and organisational boundaries with the aim of getting upstream.
The four new integrated care systems demonstrate "horizontal" as well as "vertical" collaboration.
In West Yorkshire, the boards of six acute trusts have formed a "committee in common" to share good practice, reduce variation and duplication, and network services for their collective populations. Mental health providers have adopted a similar arrangement.
In Cumbria, hospitals are concentrating clinical expertise, sharing assets and working together to address the challenges in providing services across a large and rural area. In Suffolk, the collaboration with Ipswich hospital has helped to deliver sustained improvements to the services at Colchester, and the two trusts are set to merge shortly.
One final trait that is apparent in these new systems: the willingness and even eagerness to take responsibility for their own problems. None is without difficulties, whether operational or financial. Cumbria was until recently a "success regime". Colchester was a Keogh trust.
Gloucestershire Hospitals Foundation Trust is still in financial special measures, although it has improved recently. What distinguishes these systems is that their collective leadership has the will and wherewithal to deal with these challenges, working with national bodies for now, but with aspirations to be more self-governing in future.
In a speech in May, Simon Stevens said the forthcoming long term plan for the NHS needs to "supercharge" integration. Together with the existing 10, the four new integrated care systems announced this week will lead the way.

Michael Macdonnell is a director of global deployment at Google Health.