North Cumbria University Hospitals Trust and Cumbria Partnership Foundation Trust have announced they are exploring merger options
The two trusts already share a chief executive and a joint executive team
The announcement follows West, North and East Cumbria STP being made an integrated care system last month
An acute hospital trust and mental health and community trust could merge into a single provider.
North Cumbria University Hospitals Trust and Cumbria Partnership Foundation Trust said in a joint statement they were considering uniting the two organisations.
The trusts will explore formal ways to unite and are hoping to complete any merger in 2019 if plans are approved.
NCUHT chief executive Stephen Eames was appointed leader of CPFT in September last year, and the two trusts have also created a single joint executive team.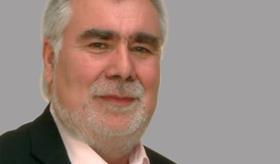 Mr Eames said exploring ways to merge was a "natural progression" to make it easier for staff across both organisations to work together.
He added: "We have quite quickly taken a number of steps to join up our work where it makes sense to do so and we are already starting to see the benefit of these now for our patients and staff in some areas.
"Exploring ways to formally join our organisations now is natural progression that will fully remove organisational boundaries to make it easier for our staff to work together for the benefit of patients."
NCUHT and CPFT are the second pair of acute and mental health providers to explore a merger, with Taunton and Somerset Foundation Trust and Somerset Partnership FT announcing similar plans in March.
The only trust already providing acute, mental health and community services is Isle of Wight Trust, which also runs an ambulance service.
The two North West trusts will develop a strategic case which will be put before both boards with a preferred option. If this is approved the trusts will draw up a business case for the merger.
The joint statement said the two trusts will aim to ensure the merger builds on Cumbria Partnership's foundation trust status and expect that the new organisation would also be an FT.
The announcement follows the West, North and East Cumbria sustainability and transformation partnership being named as an integrated care system – North Cumbria Health and Care System – last month.
WNE Cumbria was one of three success regime regions trying to turn around troubled health economies, which has led to significant hospital reconfiguration plans.
NCUHT was taken out of special measures in March last year after four years in the regime following Sir Bruce Keogh's review of hospital trusts with high mortality rates.
Mr Eames, who is also the leader of the ICS, said it is hoped the ICS and trust merger will allow the further integration of health and care services and allow more care to be provided in communities.
Mr Eames added: "I know there is still a lot to do but I'm confident that this is the next step to moving towards our vision of a happier, more healthier population."