Rebecca Malby on how STPs are struggling to secure effective ways of solving the very complex problems the NHS faces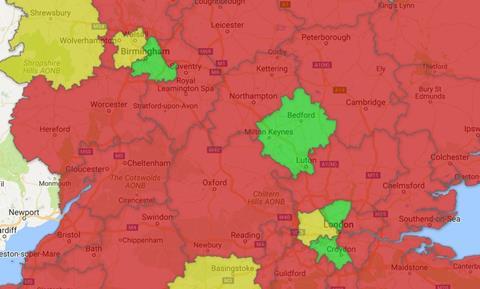 On the whole NHS leaders see sustainability and transformation partnerships as a positive development because: the NHS has struggled without an intermediate tier, alongside the obvious need for legislative change to enable productive collaboration rather than ineffective, pointless and expensive competition. However, there are some real capability and cultural issues that are critical to STPs being able to realise the ambition they have set out in their plans.
A recently published (14 June) review of the 44 STPs entitled Sustainability and Transformation Plans: How serious are the proposals? commissioned and published by London South Bank University, analysed how well the STPS are set up to deliver the level, pace and scale of change required and found them wanting.
The report suggests STPs are struggling to secure effective ways of solving the very complex problems the NHS faces, and they are not ready to implement new models of care, not least because of significant barriers to collaboration across healthcare arising from legislation that requires competition.
What is needed
The report says that, in order to have a fighting chance of taking the NHS to a place where it can provide the quality expected through a very different type of provision, STPs need:
1. Clarity on the starting point – this requires proper needs assessment, and an intelligence informed baseline;
2. Evidence based plans for change with scenarios on the impact of these plans on health and social care;
3. Developed workforce plans;
4. Structural support for collaboration across health and social care – including legislative change;
5. Time to build relationships between leaders;
6. To agree about the "system boundaries" for the range of problems they are facing, and the appropriate accountability process. Some issues are solely the domain of the NHS, some require borough or health and wellbeing board level collaboration, and some need sub regional level collaboration that should be agreed at the outset.
The LSBU review revealed a glaring lack of clarity about the authority and accountability of STPs. This means that given the "old world bites back" adage, the NHS will tend towards adopting a hierarchical approach, sucking decision making up the tree, away from local people.
This is exacerbated by a failure to be clear at what level of population or geographical footprint the solution resides – whether the work is best undertaken at borough level, across a particular health system (clinical commissioning group or group of CCGs), at sub regional footprint and who has managerial control for each type of system. This means that change plans will tend to spiral upwards towards a higher scale within the NHS rather than devolved to the lowest scale.
The reality
LSBU's review found that the starting place for STP plans was often not grounded in reality: with no needs analysis, often little recognition of the difficulties created by the funding gap in social care and unrealistic plans to deal with the financial position of the NHS (the report identifies over £23bn deficit for a "do nothing" scenario with individual STPs varying from £1.4bn to £131m).
There is real variation in how open STPs are with key information hidden from view and the level of risk assessment is inadequate
There is real variation in how open STPs are with key information hidden from view and the level of risk assessment is inadequate. The result will be that some plans cannot be realised, and there could be solutions implemented that make things worse.
Collaboration is also made really difficult when there are very different accountabilities for the NHS and local government.
STPs were an NHS England initiative. They were not "owned" at the outset by local government which is a key partner in deciding what can be done and how, including how it uses its own resources. Around 50 per cent of STP publications cited reductions in acute beds and accident and emergency departments making collaboration with local government both more important and even more difficult as these changes require local consultation.
The STPs do not make it clear how much they are costing to develop but the LSBU report suggests a total of at least £250 million per year based on the few that have declared costs.
One area with potential for immediate gain is collaboration over workforce, but two thirds of the Plans had no detailed workforce plan.
The role of STPs boards is emerging. It is becoming clear that this is best clarified as:
Strategic Planning: for the long term balanced with short term reaction;
Generating Shared Purpose: across members with definable impact for all;
Intelligence: providing business intelligence and evidence to inform STP wide plans and to inform and challenge local strategies and plans;
Fostering Innovation and Spread: sharing and spreading best practice and new approaches across partners as well as collective learning;
Managing Up: Advocating for the population;
Determining the level of action: Place based local system; cross organisation system (not place based); sub regional system;
Managing: transformation that can only take place at sub regional footprint;
Coordinating: resources such as the workforce for a common purpose;
Being clear about the role – where decision making and action should lie, and moving from a hierarchical to a collaborative approach, where STPs facilitate and enable change to happen, is much more likely to secure the level of change needed. Persistently pursuing the traditional performance management approach, when all the high performing systems around the world have abandoned this – will result inevitably in failure.

Rebecca Malby is professor in Health Systems Innovation at London South Bank University, where she leads the Health Systems Innovation Lab