NHS England official advised CCGs prior to controversial rationing decision
Three Worcestershire CCGs used NHS Right Care programme to identify opportunities to reduce spending on hip and knee replacement operations
Right Care data should not be used to determine target for "right" number of medical procedures, says royal college
One of the three West Midlands CCGs that plans to ration knee and hip operations to save £2m a year has said it was advised by an NHS England official prior to making the decision.
Last month HSJ revealed that Redditch and Bromsgrove Clinical Commissioning Group, alongside South Worcestershire and Wyre Forest CCGs, intended to restrict knee and hip replacement operations on the basis of a patient's Oxford knee and hip scores, which are usually used to asses patient outcomes.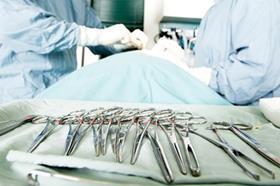 The Royal College of Surgeons said the move had "no clinical justification".
Redditch and Bromsgrove CCG said in a board paper the CCGs had "utilised" NHS Right Care data packs to identify hip and knee replacement surgery as an area where the three groups could reduce expenditure by "circa £2,123,420 per annum".
In a statement to HSJ last week, the CCG said: "We have worked with our NHS England appointed Right Care delivery partner to understand how to use the Right Care analysis packs properly before making decisions in this area."
NHS Right Care is a national programme launched to tackle unwarranted variation in commissioning policies across England. Since April 2016, NHS England has published analysis packs for each CCG to use to reduce variation.
The packs compare outcome measures, activity and spending between CCGs with similar demographics for certain NHS treatments, including knee and hip operations.
Redditch and Bromsgrove said this week the Right Care packs indicated that all three CCGs commission 300 more hip replacements and 53 more knee replacements than similar CCGs.
"Multiplying these values by the average cost of each procedure identified the £2.1m difference in spend. It was this combination of factors that led to us concluding that we needed to examine our commissioning policy in order to bring our spending into line with our peer CCGs," it added.
According to information published by NHS England, the Right Care delivery partner for the three CCGs is Carl Marsh, a former head of inspection for integrated care at the Care Quality Commission.
HSJ attempted to contact Mr Marsh for comment via NHS England.
A spokeswoman from the RCS said: "NHS Right Care analysis packs are designed to give CCGs an indication of how their local services compare to similar CCGs in an effort to reduce variation.
"This data is not meant to be used to determine a target number for particular procedures in an area as it is almost impossible to say what the right number would be."
An NHS England spokesman said: "Contrary to recent reports, the number of NHS funded hip and knee replacements is going up, however there are meaningful variations across England as revealed by the Get It Right First Time programme. CCGs are right to tackle those and Right Care helps them do so."