Choose and Book needs to be radically reformed to become a modern Choose and Consult service so that the inefficient divide between specialists and GPs is done away with. By Martin Roland and Sam Everington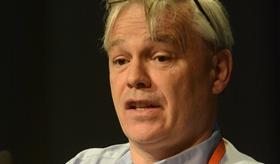 Here's what typically happens at present: A GP sees a patient and needs some specialist advice. It's hard to phone or email the specialist, so a referral is made via "Choose and Book" (or the NHS e-Referral System as it's now known) and an appointment booked to see the specialist in outpatients.
The "Choose and Book" system only offers a choice of average waiting time and nothing about outcomes or areas of expertise of the unit referred to. So the patient waits and there's unlikely to be any active management of the problem until the patient is seen some weeks later, despite the GP asking for and needing help.
Indeed, hospital administrative systems often prevent the specialist from reviewing details of patients waiting to see them even if they want to. The patient then comes to outpatients and further investigations may be requested, although often some of these have already been done by the GP.
Then one of two things happens: a distant follow up appointment is made and neither the patient nor GP knows the result of the test. Alternatively, the specialist is told by their hospital that they can't follow up the patient unless absolutely necessary and the results dribble out to the GP without clear guidance on what to do next.
Sometimes the patient who's had a scan ordered by the specialist books into see their GP for the results. But the GP doesn't have the result, no follow up has been arranged by the hospital for the patient to get the result and patients are rarely told the results of their investigations directly.
These are common scenarios that will be familiar to thousands of doctors working in the NHS every day.
Here's how it could look: The GP sees a patient and needs some specialist advice. An electronic referral is sent to a named specialist, copied to the patient.
The specialist takes immediate responsibility for deciding what needs to be done. He or she may phone the GP to discuss the patient, email the GP with advice, arrange a video/telephone conference with the patient and/or GP, pass the referral to a more appropriate specialist, ring the patient and book them in for an appropriate further investigation, procedure or even an operation, and as a last resort book them to be seen in out-patients.
Responsibility for managing each step is clear and the interchange continues until all agree that full responsibility passes back to the GP. The patient, GP and specialist then all receive a summary of the action plan by email.
Responsibility for managing each step is clear
This isn't complicated and is how most people manage their personal lives, for example when accessing banking and other services. Indeed, some of this is happening already.
For example, a GP in Tower Hamlets can ring Barts Trust on a dedicated line and get direct access via mobile phone to any consultant in the hospital, and diabetic patients in Newham have Skype consultations with their diabetologist. Paediatricians from Kings and Imperial are doing similar innovative things, with their local GPs able to contact specialists on their mobile phones for advice – specialists whom they know because they meet regularly.
We reckon that working in this way could cut some outpatient clinics by 50 per cent, improve the quality of care and save an enormous amount of the patients and clinicians' time quite apart from creating cost savings to the system.
So what's needed to make this happen nationwide?
First, "Choose and Book" is an outdated model of service and needs urgent modernisation. A new service called "Choose and Consult" needs to be created based on e-referral direct to the specialist and copied to the patient.
The personal contact between GPs and specialists that used to exist needs to be restored, and both will need reorganised working lives, new job plans, and protected time to allow for radically different ways of working. Some specialists already work part of their time in the community supporting primary care teams.
More of this needs to happen and clinical meetings between the medical teams should be held together if at all possible.
Twenty years ago the stethoscope was the key diagnostic instrument: now it needs to be the smartphone
Second, payment by results for outpatients needs to be replaced with capitated funding, so that hospital trusts are incentivised to support care in the community, use modern communication and consultation methods and manage the whole patient pathway. Booking a patient into outpatients then becomes something appropriately planned by a specialist who has considered other options that might provide better and more efficient care for the patient.
Third, medicine needs to catch up with the technologies we all use in our private lives and clinicians need to be provided with modern phone and video links with portable access to patients, their notes and medical libraries. Twenty years ago the stethoscope was the key diagnostic instrument: now it needs to be the smartphone, with 75 per cent of the population now owning smartphones.
The creation of the NHS in 1948 was a key milestone but it created poorly designed connections between patients, consultants and GPs. In particular, a pointless and inefficient divide was created between specialists and GPs.
It's now time to complete this unfinished business and for the NHS to catch up with innovation along with the rest of society.
Martin Roland is professor of Health Services Research at the University of Cambridge. Sam Everington is a GP in Tower Hamlets and chair of Tower Hamlets Clinical Commissioning Group