CQC review highlights lack of system integration and coherent strategy in Birmingham
Signs of improvement but leadership remains focused on own organisations
Local leadership says problems known and improvements are being made
Health and care leaders in Birmingham lack a coherent strategy for the city and remain focused on organisational rather than system priorities, the Care Quality Commission has said.
The CQC's system review, published on Friday and focusing on care for over 65s, found there was a shared vision for the city but this had not been translated into concrete plans for improving services.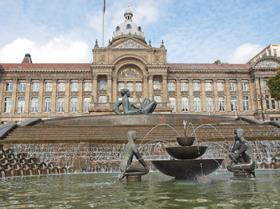 The report said: "While there was a shared vision for community, place based care, this had not been developed into a single, coherent strategy for Birmingham which could be clearly articulated by middle management and frontline staff."
There was also poor visibility of the population's needs or a clear link between those needs and commissioning priorities. This included not publishing a public health report for the city in the past two years.
"We could not be assured the system was looking at the needs of the population in order to plan and deliver services to address the high levels of deprivation and significant variation in life expectancy," the CQC said.
While there were encouraging signs that historical fragmentation and "challenging" relationships had improved, with a greater focus and leadership at a sustainability and transformation partnership level, there was still "not a clear framework for inter-agency collaboration".
The report added: "Although there was a will to work together and examples of collaborative working at a system level, there were no truly integrated commissioning arrangements or joint commissioning strategies at the time of our review.
"Governance arrangements had an organisational rather than system focus."
The review praised primary care, where GP federations and super-practices were conducting "considerable levels of innovative work".
Other areas where there was strong collaboration included multidisciplinary discharge teams, but overall services were fragmented.
Birmingham City councillor Paulette Hamilton, who chairs the city's health and wellbeing board, said the findings were no surprise and in line with board's own review.
Significant steps had been taken since the report was written to improve system integration, such as a partnership based around reducing delays in transfers of care, she said.
Ms Hamilton said: "While there is no quick fix, we know where we are and what needs to be done and together – local authority, health and other partners – we are working hard to address these problems."
The review was carried out on 22-26 January and included conversations with the council, NHS commissioners, providers, patients and the voluntary sector. Seventeen services were visited as part of the review.
Since the review was conducted, there have been significant changes in system configuration and leadership in the city.
The two major acute providers, Heart of England Foundation Trust and University Hospitals Birmingham FT, merged on 1 April.
Two of the city's three clinical commissioning groups have also merged with the neighbouring Solihull CCG to create the Birmingham and Solihull CCG.
While the new CCG now has a permanent chief executive, Paul Jennings, another major leadership vacancy has opened in the city.
UHB chief executive Dame Julie Moore, who also leads the Birmingham and Solihull STP, announced her retirement last month and the search for her successor in both roles is ongoing.
The system review is one of 20 the CQC is carrying out across England, at the request of the government.