Influential trust chief defends hospital chain model following criticism by new UCLH boss
Sir David Dalton says the model should not be "dismissed" or confused with trust mergers
The chief executive running one of the NHS's most advanced hospital chains has responded to claims made by another trust leader that the model will not work.
Sir David Dalton, chief executive of Salford Royal and Pennine Acute Hospitals trusts, has said the hospital chain model should not be dismissed, following claims made by Professor Marcel Levi, chief executive of University College London Hospitals Foundation Trust, that hospital chains will not work as they are too big for the leadership to maintain "control and oversight".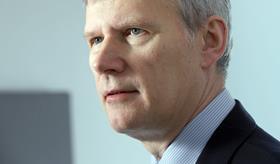 In response to Mr Levi's claims, Sir David wrote on hsj.co.uk: "I respect Marcel Levi's assessment of what won't work for his trust. There should not be a one size fits all approach, neither should there be a dismissal of an approach which might work for one area and not another.
"Form follows function and what might not be right for a large super specialist trust in central London may or may not be right for another organisation in another place. And that's fine."
The Salford Royal FT chief, who is also leading Pennine Acute Hospitals Trust as part of a hospital chain model, is in the process of developing the NHS's first hospital "group".
Bolton and Wigan, Wrightington and Leigh FTs have also shown interest in joining the group, however in June, WWL chief executive Andrew Foster said there have been "two sets of views about how the group should work".
In an interview with HSJ last week, Professor Levi said he does not think "big mergers" in the NHS have been very successful as the trust's leadership can "lose control and oversight".
He added that hospitals chains will not work because "there is usually one leadership team and the span of control may just be too much".
However, Sir David said a "group or chain" model has a "fundamental different organisational approach" to a merger as it allows "local leaders [to] get on with delivering services and are not distracted by the politics of external strategic choices".
"In a group the local leaders are visible within their organisations, are focused on the task of delivering the best possible services and are deeply engaged with their staff. These local leaders are equivalent to current chief executives and executive directors and are empowered to take decisions," he added.
He said the overarching group "is in the background supporting operational delivery but not intruding on operational decisions".
"It determines the strategic direction (ensuring that wider population interests are placed above individual organisational interests within the group); it holds the capital account to take decisions on asset renewal to get the best value from new buildings and equipment thereby preventing duplication; and most importantly it determines the standard operating model for the operational organisations," Sir David said
Salford Royal 'group' model
Salford Royal and Pennine Acute Hospitals are in the process of creating a hospital "group", which will see the trusts split in to four "care organisations" centred around its hospital sites in Salford, Oldham, North Manchester and Bury.
A chief officer has been appointed to lead each site and will have devolved responsibility.
They are: James Sumner (Salford); Damien Finn (North Manchester); Steven Taylor (Bury and Rochdale); and Donna McLoughlin (Oldham).