Errors at a north London pathology laboratory saw blood samples mislabelled and patients had to give second samples after delays in getting test results, a document released under the Freedom of Information Act reveals.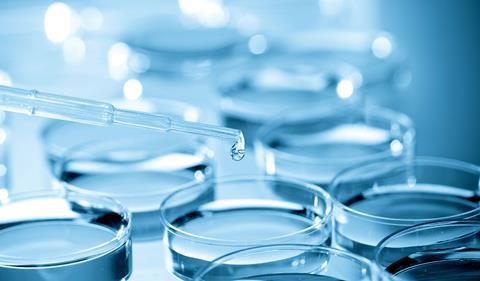 Pathology
A report to the board of North Middlesex University Hospital Trust revealed the problems at the facility run by Health Services Laboratories.
These included a mislabelled sample sent from the lab to a ward in December, though the trust said no one was given the wrong blood at any point.
HSL is a joint venture between Australian firm The Doctors' Laboratory, University College London Hospitals Foundation Trust and Royal Free London FT.
The HSL board is chaired by Lord Carter, who led two government reviews that looked at the efficiency of pathology services.
Another risk outlined in the NMUH report in February was pathology specimens "staying on the bench for a number of hours before being booked on to the lab computer system and processed. This has resulted in patient flow issues, incident reports and compromised GP samples."
The paper said HSL had increased the number of staff working in the area but had yet to implement a list of wards from which samples should be treated as urgent.
An audit found in some cases HSL also departed from best practice by calculating the turnaround time from the time the test started rather than the time a sample is booked into the laboratory.
The paper, dated 8 February, said NMUH's medical director Cathy Cole was "satisfied HSL now have [a] robust plan of improvement".
It added: "The trust proactively sought guidance from Medicines Healthcare Regulatory Agency regarding the approach that should be taken to identify and address the root cause of these blood unit labelling errors. The MHRA has provided this additional guidance, which has been shared with HSL."
In response to the report, Professor Michael Patton, HSL's medical director, said: "We naturally took the rise in reported incidents, which occurred during the transition to NMUH's new laboratory very seriously, and were pleased to work in close partnership with the trust to resolve the underlying causes quickly."
HSL provides services to NMUH and its partner trusts plus Cambridgeshire Community Services Trust's sexual health arm, which serves Cambridgeshire, Norfolk, Peterborough and Suffolk.
The venture's latest full accounts show a profit of £8.4m on a turnover of £95.7m at June 2016. The accounts said HSL was investing £30m in new technology.