David Behan says regulation must not be "an unnecessary barrier to innovation"
CQC admits new care models will lead to "periods of risk"
Regulator to work in partnership with vanguards and STPs to develop "nimble" regulatory approach
The Care Quality Commission has set out plans to ensure regulation is not an "unnecessary barrier to innovation" in the development of new care models.
In a letter sent to NHS providers on Wednesday morning, seen by HSJ, CQC chief executive David Behan said: "Planning is being done across areas and not in silos. We recognise the need to become increasingly nimble and to develop our approach to support, not obstruct, these changes."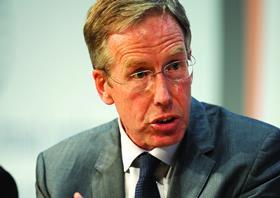 In a supporting statement, the CQC warned "innovation and change will lead to periods of uncertainty and risk", but it expects assurances from developers of new care models that they have "thought through" how to manage risk throughout implementation.
Recognising it "will not have all the answers" itself, the regulator has set out plans to work in partnership with new care model teams to develop a new regulatory approach.
It is paving the way by establishing a regional network of inspectors to support new models and by appointing a named CQC point of contact for every vanguard and STP.
It is also urging providers designing new care models to involve the CQC "early in the [planning process]" so it can "understand and resolve" regulatory challenges.
The CQC will also consider how to move beyond its current regulatory structure of inspecting individual providers as it recognises that the "move to better integration [of care] may have an impact across our operating model".
In its new strategy released earlier this year, the regulator said it will move to a new approach of "smaller and more frequent" hospital inspections.