Yeovil trust signs up to trial with app firm providing virtual GP consultations
App to be offered free to trust staff, but if trial is successful it could roll out to NHS patients
Some GPs are "anxious" but trust pledges to work "hand in hand" with doctors if changes are made
An NHS hospital trust has signed a deal with a private digital GP provider for its staff to get free access to the company's app under an agreement that could pave the way for the service to be offered to NHS patients, HSJ has learned.
Yeovil District Hospital Foundation Trust has begun a 12 month trial with Babylon Health. While no guarantees are in place, the deal could lead to the app being offered to patients as part of a new model of care.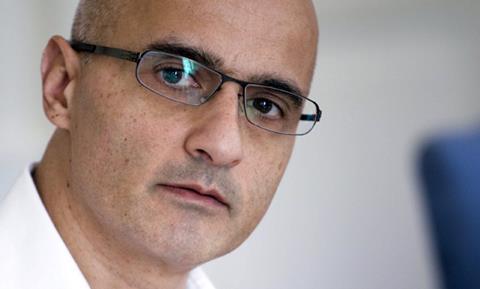 Southend Clinical Commissioning Group is already piloting the company's app, which offers services including Skype style consultations with GPs, with NHS patients in two practices but the Yeovil arrangement is the its first of its kind with an acute provider.
A growing number of private digital providers are seeking regulatory approval to provide NHS services, largely in primary care.
Yeovil is part of a primary and acute care system vanguard and has established a subsidiary company, Symphony Healthcare Services, to create a single organisation to provider hospital and primary care services.
Trust chief executive Paul Mears said: "This is, in a way, a pilot phase of something that we are starting with to see how it works [and if it does] we will talk to the local GPs about whether it could be part of our solutions with the PACS work as well."
He said there could be an "opportunity" to run a trial similar to the Southend pilot.
Babylon, set up by former Circle Health founder Ali Parsa, is offering the service for free to the trust's 2,500 staff for the trial. Mr Mears said it was a "good opportunity" for both parties to test the water.
He said the trust was not trying to present "an alternative solution" to local primary care services and that he wanted to work "hand in hand" with local GPs.
However, he said the pilot had caused some "anxiety" among GPs. He added: "We are looking at how we can work differently in primary care. Whether that is using technology such as Babylon or other solutions [remains to be seen but] this gives us the opportunity to have those conversations with the GPs as well.
"Of course there will be some people that will be anxious… But we won't be doing anything with Babylon that would compromise [our] really positive strong relationship [with GPs]. That would be completely counter to what we are trying to achieve as part of our PACS vanguard."
A paper discussed at the trust's October board meeting said: "The service provides an app based question and answer service about health conditions, and call or Facetime style interaction with Babylon GPs.
"The service is available 8am to 8pm, seven days a week, with appointments available within 15 minutes of booking online through the app. [The trust] will be the first hospital in the UK to have signed such a deal."
Babylon is a subscription service and the company says over 200,000 people across the UK have access to it, offering subscribers a mobile-based interaction for typical GP services.
The trust said the app was being offered as part of its occupational health and health and wellbeing services to Yeovil's staff. It said the app would give busy staff a more convenient way to get appointments via "Facetime style interaction with Babylon GPs".
Mr Mears said no staff would be compelled to use the service and he did not expect a large uptake in first instance. He said the offer could be "more convenient for some staff" and could help with overall productivity at the trust.
Mr Parsa said: "Yeovil District Hospital is using the Babylon digital healthcare service for their staff, providing fast access to medical advice and helping keep frontline services well staffed as winter approaches. We are proud to offer a convenient service to NHS staff, who are extremely busy caring for patients in Yeovil and surrounding areas."
He said "over one in 100 people are now using Babylon to ask medical questions and to see GPs" and "the vast majority of Babylon patients give us five out of five stars".
The company was one of two providers assessed by the Care Quality Commission earlier this year as part of a pilot designed to create an inspection framework for digital GP service providers. The regulator said last month that both Babylon and Dr Now passed their assessments. Full inspections are due to begin in 2017.