Government announces review of hospital food
Chair says review is "great opportunity" to improve innovation in NHS
But outsourcing company warns against focusing on increasing in-house catering
A new government review will aim to stop NHS catering staff feeling "boxed in" and help to "unclip [their] wings", its chair has told HSJ.
Philip Shelley was today announced as the chair of a review of hospital food which was ordered by health and social care secretary Matt Hancock and comes two months after six patients died of listeria in several hospitals which was linked to pre-packed sandwiches supplied by The Good Food Chain.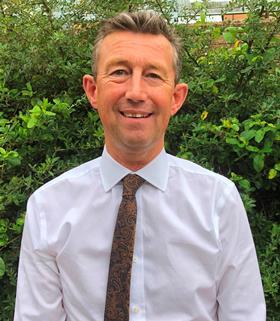 Mr Shelley, who is a former head of the Hospital Caterers Association and current catering lead at Taunton and Somerset Foundation Trust, said the review would need to consider whether the NHS can increase the number of hospitals catering in-house and if changes to kitchen facilities are needed to reduce reliance on outsourced catering.
It is believed just over half of trusts run their catering in-house, with the rest having outsourced the service.
He said: "We know that contracts run very well with key performance indicators. They can often be governed in different ways and we can learn from that."
Mr Shelley also told HSJ the innovations in hospital food are not shared widely enough and a balance needs to be found between serving fresh and frozen food. He added the review will need to explore what kitchens should look like "when we start planning for new hospitals".
"Most caterers and facilities leads are very keen to look at what is new, but they can only look at what fits with their services and buildings," he said.
"So sometimes you're a bit boxed in for what you can do, and we want to look at how we can unclip those wings and help people think differently.
"I speak to some really great catering leads and I'm quite blown away sometimes, but we never hear about it."
However, a spokesman for ISS Healthcare – a facilities management company which provides catering for the NHS – told HSJ the review's focus "should not be on whether a directly employed catering service is better than a contracted out one, but rather that the provision of the highest nutritional standards are available for every patient group, visitor and member of staff".
The firm added: "Being able to draw on their wider experience of food services and access to innovation, outsourced services have a strong part to play in the delivery of healthy, sustainable food."
A spokesman for Sodexo, which provides catering for 15 trusts, said the company "looked forward to participating in the review", while a spokesman for Serco, which serves seven trusts, said the company was "proud of the many improvements that we continue to deliver in NHS hospitals".
The review, which Mr Shelley hopes to complete by January next year, will gather information from NHS trusts, suppliers, patient groups and other organisations, such as the Soil Association and National Caterers Association.
Mr Shelley said the review would also speak to dieticians and clinical teams. Celebrity chef Prue Leith will act as a review adviser.
He added: "I really hope the recommendations will be strong enough so that we can make real changes that affect our patients in a positive way."
Alongside the review, the NHS is developing new healthcare food standards which will be published in early 2020.
HSJ asked the Department of Health and Social Care what the estimated costs of the review are, but had not received a reply at the time of publication.