STP plans must not rely on new organisational models, says Jim Mackey
He cites collapsed £800m contract as example of what not to do
Leaders selected to head up STPs by local areas may also be changed
Local NHS organisations have been warned against building their sustainability and transformation plans around "trendy" new organisational reconfigurations by the head of the new provider regulator.
NHS Improvement chief executive Jim Mackey said his organisation would "push back hard" against any STP that heavily emphasised a new organisational or contracting model to address sustainability. Local areas must submit their STPs to system leaders by the end of June.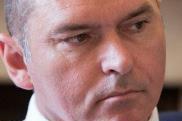 Mr Mackey referenced the high profile collapse of an £800m older people's services contract in Cambridgeshire, which involved implementing a new prime provider model, as an example of what he did not want to see in STPs.
He told a King's Fund event on Tuesday that models like the one attempted in Cambridgeshire "look nice and trendy at the time", but he said: "I was one of the people who read about it and thought, I don't understand how that works."
"We shouldn't think straight to an institutional or a funding flows solution… If we see an [STP proposal which says] we just need to create a new [joint venture or special purpose vehicle], we will be pushing back hard."
"We will kick the tyres more of any new versions of Cambridge and Peterborough to [test whether] it's going to fly, and [so that] if it goes wrong, we know who is going to pick up the bill."
Local NHS organisations have been divided into 44 STP "footprints" and ordered to develop plans that set out how their health economy will be sustainable and how they plan to implement key elements of the Five Year Forward View. The process has so far proved challenging for local areas.
Areas were also told they must nominate a single leader to oversee the process.
However, Mr Mackey said he was meeting NHS England chief executive Simon Stevens on Friday to review the leaders who have put forward, and he expected some to be changed.
"We will see some we don't think can do it, and we will have a conversation about how we can get to a place where [a leader is in place who] we think can take this opportunity," he said.