Six "intensive" MCP sites working with NHS England have said they will not be close to signing new GP contract by April
Manchester CCGs sign agreement with 91 GP practices to pursue MCP
Modality Group to "hold ground" on partially integrated MCP model
Whitstable MCP to go for "virtual" MCP model
All six areas working with NHS England to develop the new MCP contract for GPs have told HSJ they will not be ready to take it on by April, despite the national body's original intention.
In March this year, NHS England published the General Practice Forward View, which said "six local healthcare systems are working intensively with us to complete the design of the [multispecialty community provider] contract, with the aim of going live, on a voluntary basis, in April 2017."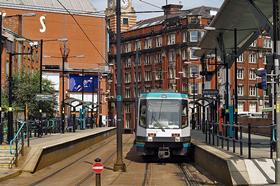 However, representatives from the six areas have said they will not be ready to take on the new MCP contract by next year. The vanguard sites are: Dudley; Better Local Care in southern Hampshire; Manchester; Modality Group in Sandwell and west Birmingham; west Wakefield; and Whitstable.
The contract was originally announced by David Cameron at last year's Conservative Party conference, when it was described as a "voluntary contract option for general practice" available from 2017, for extended primary care providers covering populations of at least 30,000. It is now referred to by NHS England as the "MCP contract" after the new care model proposed in the Five Year Forward View.
According to a framework document, published in July, there are three contracting options for creating an MCP: virtual (alliance); partially integrated; and fully integrated.
In a consultation, published this week, NHS England said that practices signing a fully integrated MCP contract must provide commissioners with "notices to put [their] GMS/PMS into suspension".
Those opting for a virtual MCP would retain their GMS contracts and would not need to take on the new contract.
Last month, Dudley Clinical Commissioning Group launched the procurement process for its MCP, with a plan to have the contract in place by April 2018.
Both west Wakefield and Whitstable MCPs have said they intend to move to a virtual MCP new year.
Tracy Vell, chief executive of the Manchester Local Medical Committee, said: "I don't think any of the areas will be close to taking on the contract by April 2017."
However, she added that 91 GP practices in the Manchester city vanguard have signed an agreement to pursue an MCP, the procurement of which will begin in the new year.
Naresh Rati, chief executive of the Modality Group, said the super-practice would not be ready to take on an MCP contract by April but added: "We are going for a partially integrated model to begin with; GPs are not ready to chuck everything in to a fully integrated model.
"We will likely hold our ground on a partially integrated model for the next two years."
On the southern Hampshire MCP, Wessex LMC chief executive Nigel Watson said: "Maybe some of the six fast implementer sites will get there within 2017 but largely, for any other area you're looking at, it will be 2018-19 before they take on those contracts."
A spokesman from NHS England said: "As intended all along, a number of sites are aiming to go live using the virtual option in April 2017, followed by the development of a partially or fully integrated model once they have completed procurement processes being launched during 2017.
"We have shared a set of MCP draft contracting documents this month, including the draft alliance agreement to support the virtual option, and the draft MCP contract for the partially and fully integrated options."