The care vanguards will be ineffective if a culture of prevention is not fostered in the population from a young age, writes Samantha Jones
Sponsored comment from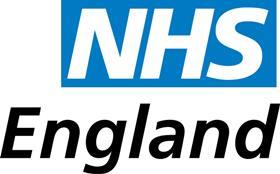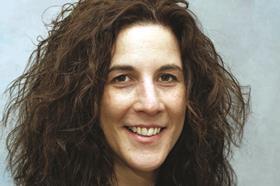 The new care model vanguards are focusing on closing the "gaps" identified in the Five Year Forward View: care and quality; funding and efficiency; and health and wellbeing.
All three need to be addressed if the vanguards are to succeed and, for the latter, it's about getting serious about prevention. If we fail to do this, the NHS's ability to fund new treatments will be lost by the need to spend billions on avoidable illness.
We know a third of people drink too much alcohol, and a third of men and half of women don't get enough exercise. Almost two thirds of adults are overweight or obese.
More worryingly, the number of obese children doubles while children are at primary school. Less than one in 10 are obese when they enter reception class. By the time they're in year six, nearly one in five are.
The HealthPod
West Wakefield Health and Wellbeing, a multispecialty community provider vanguard, has launched a range of initiatives focused on preventing ill-health, including a 3m-high inflatable HealthPod. This travels around the area, with experts offering people of all ages advice and support on ways to stay healthy, whether it's about diet and exercise or how to look after their mental and sexual health.
In its first 12 months up until the end of March 2016, the HealthPod (@ww_healthpod) had been used by over 2,300 people. A total of 727 people had their blood pressure checked, with 13 per cent identified as high risk and referred to their GP.
The vanguards are focusing on the health of their own staff, setting an example for other employers
More than 500 had a cardiovascular disease/diabetes risk assessment, with 18 per cent being identified as high risk and referred for more tests. A total of 597 people were screened for atrial fibrillation (AF), with 13 being identified as potentially having the condition and referred for an electrocardiogram.
The HealthPod has been so successful that the team has launched a second one.
Wakefield has a poor record of childhood obesity, oral health and educational attainment. Recognising that prevention needs to start while children are young and before bad habits form, they recently launched a "schools app challenge" to promote better health.
Working with Microsoft, schools put forward ideas for a children's health app, with Dragon in the Attic winning the first challenge and Healthy Island the second. Dragon in the Attic has been downloaded more than 650 times and young people are learning about health in a fun way (www.dragonapp.me). Healthy Island is due to launch in July.
As well as preventing ill-health in their population, the vanguards are focusing on the health of their own staff, setting an example for other employers. This includes introducing voluntary work-based weight-watching schemes.
For more information about the new care model vanguards, including to sign up for our monthly newsletter, visit www.england.nhs.uk/vanguard.
Samantha Jones is director of the New Care Models Programme, part of the Five Year Forward View.