Department of Health considering review of ambulance response programme
Ten million 999 calls analysed as part of "world's largest study"
NHS England director says evidence for change is "compelling"
NHS England's director of acute care says a new call handling system could be introduced nationally as part of a plan to modernise the ambulance service.
Speaking at Confed 2017 today, Professor Keith Willett said 10 million 999 calls were analysed and tracked as part of "the largest study of urgent and emergency care in the world".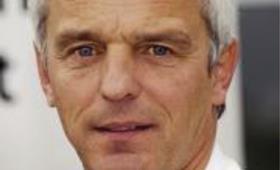 Call handlers were given up to four minutes to assess a patient instead of 60 seconds. New pre-triage questions and clinical coding were also introduced as part of the ambulance response programme.
Sheffield University carried out the review of the programme, which was piloted by South West and London Ambulance services from February 2015 before it was expanded to North East, South Central, Yorkshire and West Midlands in October 2015.
The review is now with health ministers and a decision is expected shortly on whether the programme will be adopted by all 10 ambulance trusts in England.
Professor Willett said he was "confident but not certain at this point in time" of a national rollout.
"The ambulance response programme is the largest study of urgent and emergency care activity there has ever been in the world," he said.
"Once every two decades, we get a real opportunity to modernise the ambulance service. We have an evidence base now.
"We have something we know is safe and evidence of improved efficiency. From my point of view, it is very compelling."
A session was held at the conference in Liverpool to discuss how ambulance trusts can help to transform urgent care.
Professor Willett said the service must change if it was to be "front and centre" of sustainability and transformation plans.
He said while half of ambulances dispatched arrived within eight minutes – called a "red response" – only 3 per cent of patients benefited.
Although there had been a tenfold increase in the deployment of red response vehicles, only one in four ambulances reached the scene because trusts dispatched multiple resources to meet the target.
"That is what happens when you 'performance manage' in a system now outdated in the way it works," Professor Willett said.
"We have got ourselves locked into national models and practices and we are going to break out of it."