Problems with primary care support service provided by Capita "regularly played down", optometrists and opticians body claims
NHS England not "doing all they should" to hold company to account, letter says
Staffing capacity for primary care support services "not what it should be"
Problems with primary care support services provided by Capita are "regularly played down" and NHS England is not doing enough to hold the firm to account, the body representing local optometrists and opticians has claimed.
In a letter to NHS England chief executive Simon Stevens, published on Tuesday, the Local Optical Committee Support Unit said management has downplayed the "scale and severity" of problems with services delivered by Primary Care Support England – which is run by Capita under contract to NHS England.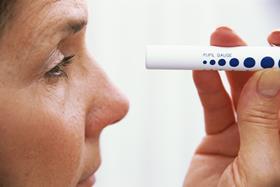 The outsourcing company took over primary care support in September following a competitive tender. The contract is worth £330m over seven years. Its bid depended on saving £21m a year, driven by centralising administration and technology functions.
In May, HSJ reported that providers had experienced a "meltdown" in support services since September. NHS England has since set up a recovery plan and has been working with Capita to address the problems.
LOCSU's letter said: "We are concerned that the scale and severity of the problem is regularly played down by the PCSE managing director, who focuses only on any progress the service has made and we are not confident that the NHS England service management team are doing all they should to hold Capita to account for these failings."
LOCSU has said that despite efforts to help Capita improve "the service is still not fit for purpose". The organisation said NHS England had identified that Capita lacked staff and aimed to address this in the recovery plan, but argued that staffing capacity is still an issue.
"One of the key things has been a fundamental lack of resources in terms of insufficient staff in the operational team and lack of knowledge and expertise across the service. The recovery plan recognised this and identified additional resource was required but it appears that staff numbers and knowledge base are still not what they should be," Katrina Venerus, managing director of LOCSU, told HSJ.
Concerns were also raised that Capita's operation is not "robust" and LOCSU warned that "systematic failure is causing major financial governance and information governance risks for NHS England".
Ms Venerus said: "We have worked closely with Capita and NHS England as part of the PCSE stakeholder group to try to help them resolve contractor issues caused by the service migration.
"Despite our efforts the service remains shambolic and a series of agreed recovery plans have failed to deliver. NHS England must now step in and ensure that the service is swiftly brought up to a satisfactory level.
"Contractors' livelihoods are being put at risk and enough is enough. That is why we wrote to Simon Stevens last week to demand urgent action."
During NHS England's board meeting last week, Karen Wheeler, national director for transformation and corporate operations, said: "I am confident that the [primary care support] service is in recovery and many of the backlogs that did grow up in the early months have been recovered and eliminated and the service is improving all the time. There is more work though to be done around that."
An NHS England spokeswoman said: "Cutting administrative back office costs by 40 per cent has freed up tens of millions of pounds for reinvestment in frontline NHS care, but Capita swiftly needs to deal with these transition issues so that primary care is properly supported. We will be holding Capita to account for doing exactly that."