New guidance on how to handle the sudden closure of hospitals due to serious quality or safety concerns is being drawn up by NHS England.
The memorandum of understanding is among the recommendations in a lessons learned report designed to avoid a repeat of mistakes leading to the shutdown of a psychiatric hospital last year.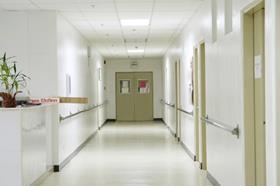 The report could also have repercussions for the NHS in the procurement and transfer of services between providers, to minimise impact on patient care and the Care Quality Commission.
The report, commissioned by Margaret Kitching, chief nurse at NHS England North, said there were serious safety concerns over delivering care at Bootham Park Hospital in York, but the short notice transfer of vulnerable patients also posed a risk.
It said: "Closing premises and relocating patients can be concerning in its own right – the risks of continuing in premises which are not fit for purpose and closure need to be carefully considered, by all parties, commissioner, provider and the CQC, before a decision to close is made."
If a closure decision is made, a lead body should be nominated to take charge of the process, normally the commissioner, it said.
It said the regulatory role of the CQC did not allow it to take part in improvement programmes where safety issues were at stake and facilities were potentially unsuitable, but the report said the regulator should consider if this should be part of its remit.
Recommendations covering the safe transfer of services between providers call for greater consideration of the timescales required to identify potential risks to moving patients and service delivery, and for plans to be drawn up to ensure services are safely maintained ahead of transfer.
The report acknowledged the circumstances leading to the Bootham Park closure were exceptional.
However, it added: "Tensions between the different organisations were apparent and there appears to have been no clear method by which disputes between commissioners and providers (of all services) were resolved.
"The closure of a hospital… has the potential to cause serious harm to patients. While there is no evidence, at the current time, that harm occurred, the risk and concern about the poor patient experience is such that coordination of the process of closure by a single agency is important."
'Lack of grip' across NHS blamed for sudden hospital shutdown
1

2

Currently reading

NHS England preparing guidance on hospital closures