NHS Improvement pledges to be more proactive in shaping the provider landscape
Will take a leading role in workforce issues such as people management
New chief quality improvement officer, commercial officer and provider strategy roles revealed
NHS Improvement is to drive hospital and service level reconfiguration across the health service to deliver greater levels of clinical and financial sustainability.
Under plans revealed at a joint board meeting between NHS England and NHSI today, the provider regulator said there was a "clear need to be more proactive in shaping the future provider landscape".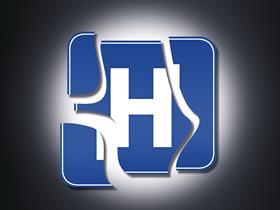 This will include organisational forms such as groups and chains of hospitals, suggesting the regulator will attempt to deliver more consolidation in the provider sector. But the paper also referred to changes including individual service models.
It said: "We need to identify changes that will best support long term improvements in clinical and financial sustainability, agree collectively the strategic benefits to be gained from these changes, and better manage the realisation of those intended benefits."
This work will be led by a new "joint strategic approach to configuration of the provider landscape" with a single chief provider strategy officer based within NHSI.
The plans have emerged following a £500,000 project by consultancy firm McKinsey to clarify NHSI's purpose and operating model.
The board paper said: "NHS Improvement… needs to orientate itself more fully towards supporting improvements in quality and efficiency of care, rather than acting primarily as (and being seen primarily as) a regulator."
On how it regulates the sector the board paper said there were "significant opportunities" to refresh its approach to move towards "joint problem-solving" instead of what it called "upwards assurance."
It said it had also identified "practical ways of simplifying and rationalising financial flows and incentives", which will feed into joint work led by a new single chief financial officer across NHSE and NHSI.
Other changes for NHSI will include a more central role in workforce policy, quality improvement and the management of NHS trusts' estates and commercial opportunities.
On workforce, the paper said while Health Education England has responsibility for education and training "there are a number of organisations working – without sufficient coordination – to support NHS organisations to recruit, retain and develop today's workforce". It said a more proactive approach was required to look at leadership, talent management and improving the NHS's people management processes.
A new chief people officer will be appointed to lead this work.
Similarly, NHSI will host a chief improvement officer to "streamline and consolidate" how it supports continuous improvement in quality and efficiency of care. This will include focused attention on "persistent performance problems" with some providers with undetstanding of local health system issues and "hands on support". Regional teams will lead on the work in their areas.
A chief commercial officer will be appointed to ensure the NHS uses its physical assets "more efficiently and effectively". The new role aim to ensure providers manage their estates "on a more system-wide basis to support new models of care and enhance value for money".
The paper said the changes would be required without the new joint approach with NHSI but it added: "The implementation of these changes will nonetheless require considerable change management and organisational development in relation to the new provider strategy, people, improvement and commercial functions hosted by NHS Improvement and the transition from current ways of working within NHS Improvement.
"This will require, in particular, the development of a strong improvement focused and engaging culture."
NHS to return to single finance and performance regime under national finance chief
1

2

Currently reading

NHS Improvement to drive reconfiguration of provider sector

3

4

5