Major pathology contract tendered for West Midlands network
Uncertain whether Coventry and Warwickshire Pathology Services will take up NHSI recommendation to add trusts to network
Regulator believes changes will lead to efficiency savings
Pathology chiefs in the West Midlands have tendered a major contract despite uncertainty over whether they will follow NHS Improvement's recommendations about which trusts will be in their network.
Coventry and Warwickshire Pathology Services, which comprises four acute trusts, is searching for a company to provide laboratory services for blood sciences as its contract with Roche Diagnostics is ending.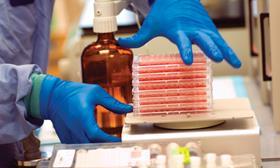 The £112m procurement has been launched at a time when two other trusts are considering joining the network, under plans announced by NHSI last year. Whether they will do has not been decided.
NHSI wants trusts to form pathology networks across England that are split into "hub" and "spoke" sites, with hubs processing complex and high volume tests, and spokes providing more routine hospital laboratory services.
It follows the 2016 Carter review, which said consolidated pathology organisations were the most efficient.
The CWPS network, which predates the Carter review, consists of: Coventry and Warwickshire; George Eliot; South Warwickshire; and Burton trusts.
However, NHSI believes more than £800,000 of efficiency savings can be made if Wye Valley and Worcestershire Acute trusts join the network. Spokesmen for both trusts said no decisions had been made and discussions are ongoing.
The seven year, £112m contract tendered on behalf of CWPS is for the maintenance and replacement of equipment; the supply of consumables, items, chemicals and reagents; and "to support innovation, upskilling of staff, and access to global research".
The impact of the potential addition of Wye Valley and Worcestershire "will be discussed with bidders during the dialogue phase", the procurement documents said.
Blood sciences account for 20 per cent of the network's service. Similar contracts are in place for some other services covered by the network.
Neil Anderson, director of CWPS, told HSJ the tender documents say the four trusts in the network would like to include Worcestershire and Wye Valley "if appropriate at some later date".
He said: "I'm not a procurement expert but I believe us saying that gets us around any procurement hurdles there may be in the future if we have that expanded workload."
NHSI's proposal named Coventry as the hub site but Mr Anderson said the network is reviewing this and hoped it would be a local decision.
Malcolm Hunter, the network's operations director who is carrying out the review, said the location of the hub depends on estate costs and availability, and how best to deliver the outcomes requested by NHSI, which include financial outcomes, improved services and resilience.
Asked if NHSI's £838,000 savings target squared with local estimates, Mr Anderson said the network has not yet started to explore all the potential savings.
He said: "Coventry and Warwickshire Pathology Services was highlighted by Lord Carter as an exemplar site because we have rationalised services, so in a way we have tested that methodology and seen we can take money out."
The contract is expected to be awarded in late 2018.
Trusts have until the end of this month to provide written confirmation to NHSI that they have formally agreed on a partnership or outsourcing model with the aim of rationalising pathology services, and a written update on progress made to establish where services will be delivered, the anticipated savings and an implementation timeline.
Source
Procurement documents; information provided to HSJ