NHS England sets conditions on final year of vanguard funding
Vanguard sites required to give 10 per cent of their funding to STPs
Areas told to embed new care model frameworks by December
NHS England has set out four conditions on vanguard funding including the requirement to dedicate 10 per cent of this year's money to STPs, HSJ has learnt.
Vanguard sites have also been told "fully embed" their new care models by December.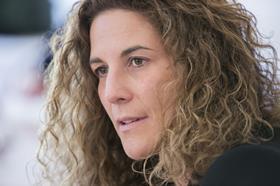 In letters, sent on 20 February and published in recent board papers, the All Together Better Sunderland and Nottinghamshire's Principia Partners in Health vanguards were told their 2017-18 funding will be "conditional" on them meeting four requirements.
This is the last financial year in which vanguards will receive central funding.
In February, NHS England approved 2017-18 funding allocations for all vanguard sites totalling £101.4m. The Sunderland vanguard is set to receive £4.8m and Principia Partners will get £3.5m.
HSJ understands variations of the letters have been sent to all vanguard sites, however NHS England could not confirm this by the time of publication.
The conditions, outlined by NHS England's outgoing new care models director Samantha Jones, included the requirement for vanguards to dedicate 10 per cent of their funding to sustainability and transformation partnerships to help "spread" their models.
The letter said this "bond" will need to be agreed by the STP leads.
Vanguard sites recieved similar levels of funding for 2017-18 as they did for 2016-17, however HSJ understands they were not required to dedicate a specific amount of funding to STPs last year.
A second condition was the requirement for sites to have "systematically implemented" the national vanguard framework by December and "achieved quantified benefits" to justify national and local investment.
"In rolling out the programme, we will also be seeking to show that dedicated investment in transformation pays a clear and timely financial, as well as quality, dividend," the letters said.
Ms Jones also said the vanguards' progress against the objectives would be "subject to formal quarterly review" by her successor Louise Watson and the relevant NHS England regional lead.
The other two conditions were:
the requirement to create guidance on the "standard operational methods"; and
ensuring the vanguard "will have made a visible positive contribution to wider national learning".
In the Next Steps for the Five Year Forward View, published last month, NHS England said national vanguard funding will be "available to STPs as a funding source to pay for excess emergency admissions growth in their area".
The document added: "The STP in which [the vanguards] operate will be able to use the vanguard funding provided by NHS England to pay for the lowering of: a) emergency admissions growth above the vanguard's agreed local emergency 2017-18 contract volumes; or b) any emergency admissions growth for the vanguard's patients above the 2017-18 national emergency admissions growth rate in 2017-18."
It is not clear whether the 10 per cent mentioned in Ms Jones' letters will be used to pay STPs for growth in emergency admissions.