Successfully spreading vanguard new care models would require multiple methods, and for national bodies to give primacy to systems rather than individual providers or commissioners. By Jacob West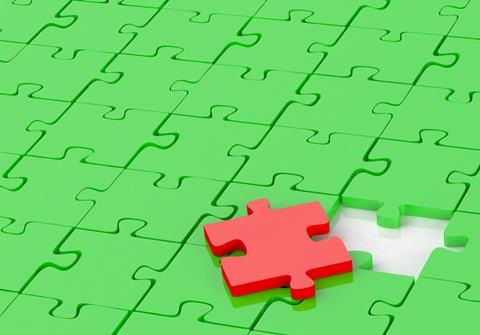 From the Isle of Wight to Northumberland, it's been my privilege to spend much of the past three years on Britain's (surprisingly reliable) railways, working with health and care systems to put in place a different way of caring for patients.
Forget the labels – and there's a lot of them MCP, PACS, ACO, ICS, PCH, STP, etc. I hear a remarkable degree of consensus around the country about how the NHS needs to change.
People want more collaboration between the different pieces of the NHS and its partners. They want the patient, the place and the population to be the focus rather than the interests of individual organisations. They want services to anticipate people's needs, not just respond to them. And they want the "system" to make it easier to do all of this.
If the new care models programme has done nothing else than help build the consensus around population-based care of this kind, then I think it can rightly claim to have made a lasting difference.
But what's encouraging is that we now have some hard evidence that supports this – emergency activity is noticeably slowing down in vanguard geographies compared to the rest of the country. Sir Andrew Morris, chief executive at Frimley Health, says that this is the first time he has seen this in nearly 30 years at the helm. When The Economist travels to Morecambe Bay to see how the NHS is "changing at its core" then perhaps we are getting something right.
So, what have we learnt over the past three years?
The learnings
The vanguards have been doing something different to traditional service redesign. It's been about whole-system redesign – both of the care model (all the things that affect patients) and of the business model (the IT, funding, decision-making and so on).
The sites that have made most progress have done this by investing in relationships
We have helped codify the specific interventions the vanguards have been implementing – from health coaching and extensivist services to multidisciplinary teams and predictive analytical tools. But none of these features of the new care models are themselves revolutionary. The innovation is in implementing them in a coordinated way, at scale and for the long term.
At its best, the national programme has afforded local systems the time and space to innovate in this way. I think all the vanguards would be doing this work, whether they had been selected or not. But the programme has helped accelerate their efforts.
"We're a couple of years ahead of where we would have been" is a common refrain. But this also means having a tolerance for some things not working – to fail well. I don't think we've always done this during the programme as well as we might have, particularly as our focus has narrowed in on specific activity measures.
The sites that have made most progress have done this by investing in relationships. Implementing the kind of system-wide change that the vanguards have been engaged in is a technical and human endeavour. But mainly a human one. We forget this at our cost. Sites that prioritised detailed discussions of new contractual approaches over relationship building or a shared understanding of priorities for patients have, I think, made slower progress.
At a national level, we have played a small part in stimulating these relationships through communities of practice and other networks. These provide a space for people to draw inspiration and motivation from each other, even when things aren't going well back at home base. In the NHS, it appears, this kind of peer learning is sometimes best undertaken with those who are not your near neighbours.
So, where next for new care models?
The next steps
That the vanguards should succeed in their own terms was only ever one of the objectives for the new care models programme. The bigger prize was to encourage widespread adoption of the most promising models.
The imperative for the NHS to work in local systems (through sustainability and transformation partnerships and now integrated care systems) provides a framework for new care models to scale up.
In a few places we can see a clear model for how this will work. The Frimley system, for instance, is leaning heavily on the work of the North East Hampshire and Farnham vanguard as it develops its ICS.
But adoption won't happen by edict alone. Not least, because these bigger geographies bring with them a more complicated set of relationships.
So we will need multiple approaches – what Don Berwick calls "flooding the zone". Some of this will be about the national bodies working quite differently with local areas, even while the legislative framework makes this difficult.
In particular, they will need to behave in a way that gives "primacy" to the local system rather than individual providers or commissioners. We'll also need to find agile ways of connecting the reformers across the country so that they accelerate their learning with each other.
The imperative for the NHS to work in local systems (through sustainability and transformation partnerships and now integrated care systems) provides a framework for new care models to scale up
In the past we've tended to launch pilots only to ask them to land again. To set up demonstrator sites but ignore the implications. We need to do much more than this to encourage wider adoption of new care models across England. Scaling the new care models in this way truly would be a breakthrough – and one that the vanguards should rightly feel proud to have played a role in.
Jacob West is director of healthcare innovation at the British Heart Foundation. Before this he was a national lead for the NHS new care models programme. He has previously worked as deputy director of the Prime Minister's strategy unit.
This article is part of a King's Fund report published today, Developing new models of care in the PACS vanguards.

Spreading vanguard models won't happen by edict: A national perspective
1

Currently reading

Spreading vanguard models won't happen by edict: A national perspective

2