Simon Stevens has said the NHS is "losing something" from the way community services contracts are often subject to legal procurement processes – and that Britain will be in a position to "shape our own decisions" in this area once it leaves the EU.
The chief executive of NHS England suggested competitive tendering, in which commissioners invite bids from other NHS and private providers, can often create "frictional cost and dislocation" in a health economy.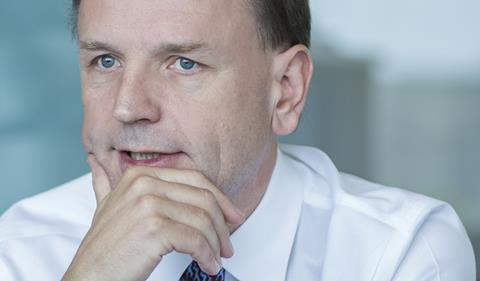 Speaking at the Nuffield Trust summit today, he said: "I don't think procurement processes are working brilliantly in community health services right now.
"I think in terms of the interactions between GPs, primary care, primary medical services, community health services [and] mental health, we've got sort of frictional cost and dislocation in the way that piece is working.
"That doesn't mean there can't be different organisations that are contributing into an integrated accountable care [model], absolutely there can be.
"But I think that we're losing something from the way that currently works."
He also suggested that Brexit would mean "we'll be in a position to shape our own decisions on these matters". Asked about this afterwards by HSJ, he referred to EU competition rules introduced in 2015, which dictate that commissioners must alert the market when they intend to award any new contract worth more than €750,000.
This gives alternative NHS or independent providers the chance to express an interest in a contract, with commissioners obliged to treat bidders equally, while the criteria must not artificially constrain competition or specify organisational form, among other conditions.
A number of commissioners had procured community contracts through a competitive process before this directive, but many had awarded contracts through a "most capable provider" route that allowed clinical commissioning groups and providers to collaborate on service redesign without a competitive tender.
Private providers such as Virgin Care and Care UK hold a number of contracts for NHS community services in England, after being selected through competitive processes.
Stevens 'not expecting' new capital before autumn
1

2

Currently reading

Stevens: UK may reshape NHS competition rules after Brexit

3