Frimley Helath FT says new cardiovascular arrangement risked "potentially breaking up an existing network of relationships"
Trust expects to make its case against "repatriation" at Surrey Heartlands STP review
Surrey Heartlands plan mentions devolution and plans to "re-patriate activity" 
Two sustainability and transformation plan areas are in disagreement over a plan to reconfigure cardiovascular services, with one key provider trust citing concerns that "longstanding strong clinical relationships are under threat".
Frimley Health Foundation Trust, the sole acute provider in the Frimley Health and Care STP, currently provides cardiovascular care for patients referred from the Royal Surrey County Hospital, an acute care provider based in the neighbouring Surrey Heartlands STP patch.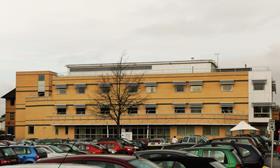 Services offered by Frimley Health include 24/7 emergency angioplasty for patients who are having heart attacks. This service is not available at the Royal Surrey.
This arrangement could change after Surrey Heartlands STP signalled it will be "conducting a review of cardiovascular services and the flows of activity across its borders", Frimley Health's March board papers said. This could lead to cardiovascular work being "repatriated" to Surrey Heartlands STP.
A spokesman for Frimley Health told HSJ: "Our concerns are about potentially breaking up an existing network of relationships and replacing with a model that is not led or preferred by the clinicians involved. We expect to make our representations as part of the Surrey Heartlands review."
Frimley Health has been providing cardiovascular care to Royal Surrey patients "for over a decade and has strong clinical support from the Royal Surrey County Hospital to continue", the board papers said.
"[Surrey] Heartlands STP may wish to promote a shift from Royal Surrey County Hospital to St Peter's Hospital to keep this activity within the footprint," they added.
However, the trust said a change of patient flow "would break a really important set of linkages… and go against the wishes of the clinicians.
"Now that STPs are the established planning footprint it's unfortunate that longstandig strong clinical relationships are under threat with two providers that will always be only 13 miles apart no matter what the NHS administrative vehicle of the era looks like.
"No organisation in the NHS is an island and most hospitals need good external clinical relationships to survive which will often extend beyond the geographical borders of a single STP."
Surrey Heartlands STP documents refer to the need to "repatriate activity" so trustsin its footprint can "gain additional income".
It also identifies a need to "evolve" clinical pathways to "ensure we create capacity but retain ownership across local organisations".
The plan is to develop a more community based way of treating cardiovascular patients, with an emphasis on prevention. This would reduce the current reliance on specialist services and challenge unwarranted variation in practice, the STP said.
A spokeswoman for Surrey Heartlands STP said: "Our workstreams are in the very early stages, and any proposed changes will be developed jointly with clinicians, wider staff, patients and residents.
"Surrey Heartlands STP recognises the longstanding and effective working relationship between Royal Surrey and Frimley Park who share a joint on-call rota for cardiology, with Frimley Park providing the primary coronary intervention service [a surgical procedure for people who have had a heart attack] for the majority of the Royal Surrey's catchment population, and there are currently no plans to change this.
"As the STP develops, whatever plans are agreed will need to work for the whole Surrey population as well as taking into account any impact on existing providers within Surrey Heartlands."