Cornish trust wants commitment from government over health facility on isolated island
CEO says chancellor supportive "in principle" prior to last year's general election
Scheme would cost up to £15m 
Local NHS and council chiefs have met Treasury boss Sajid Javid to ask for an exemption from funding rules they say make it impossible to improve care in a rural area.
Cornwall Partnership Foundation Trust wants to create an integrated health facility by combining St Mary's Hospital on the Isles of Scilly with a nearby care home, to provide primary care, community care, urgent care, mental health, and social care from one place.
The new facility would also enable more elderly residents to see out their lives on the island instead of having to move to the mainland to receive care.
The Isles of Scilly are an archipelago with a population of around 2,000 people. They lie 28 miles off the south western tip of Cornwall.
According to CPFT chief executive Phil Confue, the 18-bed care home on St Mary's Island is often full while the island's 12-bed hospital has an average occupancy rate of less than two.
The trust wants to integrate the two facilities, but Mr Confue told HSJ the scheme's business case would never normally be approved because of its high capital costs compared to the islands' small population.
Alternative solution
Mr Confue said building the new facility will cost between £12m and £15m, with annual capital charges estimated at £700,000.
However, after raising the issue with health and social care secretary Matt Hancock, who wrote a letter of support, Mr Confue and representatives from the Council of the Isles of Scilly met Mr Javid last October to put the case for an alternative solution.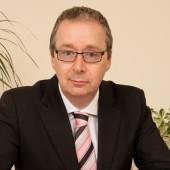 Mr Confue said: "If we were in Scotland, there would be special arrangements in place for the highlands and islands, such as waiving or defraying the capital charges in a way that meant we would be able to afford these changes.
"This kind of capital investment is a good thing to do because it's an isolated community, but it would never stack in terms of paying back the capital charges.
"The danger is people from the island will be sent to care homes on the mainland and not die on the island, having lived there all their lives.
"It's a super-ageing area and these are people who have spent their entire lives on Scilly. The mainland is almost another country to them."
A 'unique case'
St Mary's Hospital currently provides inpatient and outpatient clinics, and there is a minor injury unit and X-ray department. The hospital is busier during the summer months, when up to 6,000 tourists visit the islands.
Asked how the financial solution would work, Mr Confue said the trust is asking either for the capital charges to be waived or for the NHS to accept the "unique case" and pay the trust a premium so it can afford to run the integrated facility.
"We would like a commitment from the government that we would get an extra allocation of revenue to meet the capital requirements", Mr Confue said.
Asked how the talks between the trust and government were progressing, Mr Confue said Mr Javid had been "supportive in principle".
However, their meeting took place shortly before last year's general election was called, and the trust and islands' council are now attempting to re-establish the discussion with the Treasury.
Asked for its position on the scheme, the Treasury told HSJ its "involvement would come at a later stage", and that the Department of Health and Social Care and NHS England/Improvement would be better placed to comment. Neither NHSE/I nor DHSC responded to HSJ's questions about whether either of the proposed funding methods could be selected or what their latest positions on the scheme were.
If a financial solution is found, Mr Confue said the project could be completed in under two years.