North Cumbria University Hospitals Trust will continue with maternity services overhaul plans despite pending reconfiguration decision from Jeremy Hunt
Trust chief Stephen Eames says the decision will not stop the organisation tackling recruitment problems in west Cumbria
Cumbria CCG's decision to keep two consultant led units at the trust for 12 months was referred to health secretary
The decision to refer maternity service reforms to the health secretary will not stop the hospitals affected tackling staffing problems now, the trust's chief executive has told HSJ.
North Cumbria University Hospitals Trust chief executive Stephen Eames said it will continue to try to recruit and retain consultant led units at both its hospitals.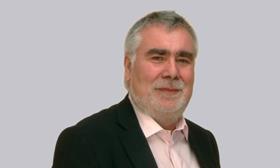 The west, north and east Cumbria success regime proposed closing the consultant led unit at West Cumberland Hospital in Whitehaven due to problems in recruiting and retaining staff, but keeping the unit at Cumberland Infirmary in Carlisle.
Cumbria Clinical Commissioning Group decided to test maintaining the two units for 12 months, but to downgrade the unit in Whitehaven to a midwife led service if it was unsustainable.
However, the county council's health scrutiny committee voted to refer this decision to Jeremy Hunt asking him to overturn the decision.
Mr Eames, who also leads the west, north and east Cumbria sustainability and transformation partnership, said this decision will not stop the trust recruiting to the maternity team to run the two consultant led units.
He added: "I'm pretty sure we can progress on a number of things even though the matter has been referred.
"What we said we would attempt to do was test to the limit the possibility of recruiting to the model of service that retained a consultant led [maternity] unit [at both hospitals]. I don't think the referral will stop that.
"There are certainly things we said we would do [such as] change some of the case mixes of maternity between our hospitals, but that cannot happen during the referral."
The trust came out of special measures last week, having been placed in the regulatory regime in 2013 after Sir Bruce Keogh's review of hospitals with high mortality rates.
Mr Eames said coming out of special measures will help boost the trust's recruitment and staff retention because it would improve the organisation's reputation.
He added: "It's a big step, one of the underlying issues has been recruitment and retention of staff.
"That's a particular issue in Cumbria but also particularly a challenge for the trust. Being in special measures, I am sure, has had an influence on our ability to recruit and retain staff. This is hugely important to help to improve this."