What can A&E departments do to tackle acute admissions in light of rapidly escalating, crisis-level statistics, asks Jenny Simpson
We are in the thick of winter and as predicted, Britain's accident and emergency departments are struggling, with their admissions statistics reaching crisis levels and hospital wards in England experiencing unsafe patient numbers at nine out of 10 NHS trusts.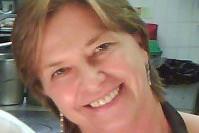 These statistics follow reports in early January that a third of health trusts in England had issued alerts for "urgent action to help them cope", with six declaring the highest state of emergency.
NHS figures from before Christmas show that A&E performance last summer failed to recover following the winter slump, with worse waiting times than recorded in any other winter for the past 12 years, bar one. And as pressure grows, with 283,000 more patients attending A&E departments than in the same quarter last year, performance measures continue to deteriorate, whilst delayed transfers of care continue to rise.
In the absence of any immediate government funding or resources, is there anything that providers of care can do to ease the ever-increasing strain?
Greatest opportunities
The Local Government Association worked with Newton Europe to publish a report into the efficiency opportunities of health and social care integration in England. It revealed that the greatest opportunity to improve patient outcomes, whilst simultaneously making savings, is to be found in more efficient and effective management of acute admissions.
Reviewing practitioners identified that over a quarter of acute admission cases could have been avoided – a third through early intervention and the remaining two thirds through intervention and better decision-making on the day, at the front door of the hospital.
These avoidable admissions frequently involved people suffering complex conditions and circumstances, often leading to longer than average stays in the acute hospital and contributing hugely to the pressure on acute beds.
It's important to mention that this is not about needing new services. In over 90 per cent of cases, these avoidable A&E admissions could have been diverted to existing, non-acute, primary and community health services. The main reason for this not happening and opportunities being missed was found to be the extensive variation in decision making, at critical points in the system, particularly at the front line.
Rising demand
One case study from the report, looking at work carried out in Pennine Lancashire, makes the point that by setting up a multi-professional "front-door" team in A&E, East Lancashire Hospital Trust was able to reduce acute admissions by 5 per cent – against a national trend of rising demand. In practical terms this means 100-120 avoided admissions per month.
A similar number of patients is now also diverted from the acute medical unit, within 72 hours of admission, with a focus on placing these patients on the most appropriate independent care pathway, mitigating the risk of their being drawn further into the system – inappropriately and to their detriment.
The trust's multi-professional "front-door" team is made up of an array of supporting disciplines, including intensive home support services (both district nursing and social services staff aimed at treating patients at home), occupational therapy, physiotherapy and the voluntary sector.
The challenge lies in combining the skills of these professionals, each with their own – and differing – approaches and behaviours
The greatest preventative opportunities were found to be in falls prevention and tackling loneliness. Another case study in the report shows how the local authority in Greenwich was able to reduce falls in care homes by 57 per cent in just one year, by establishing a multidisciplinary falls team across both health and social care.
Putting in place an A&E multi-professional team that knows what care options are available and how accessible they are does not incur major expenditure. The challenge, however, lies in combining the skills of these professionals, each with their own – and differing – approaches and behaviours. This is such a different way of working that it takes strong initiative and commitment at a high level to drive.
The greatest impediment is often found in difficulties around relationships and communication. Whatever the history, the only way these relationships are going to be strengthened is by the different professionals, working side-by-side, at the points at which critical decisions are made.
This brings mutual understanding and can align teams around a consistent way of working. The positive impact of having the right people communicating at the right time to support decision-making is usually becomes apparent very quickly.
Single most important factor
A further factor to be considered in achieving success is to ensure that the new ways of working are bespoke to the local area, and approached on a test basis. It is also essential to put the most appropriate monitoring in place, to measure effectiveness and identify issues where 'troubleshooting ' might be needed.
No trial starts and works perfectly straight away, but if it is supported by strong leadership, ownership across disciplines, and is set up so that progress can be measured, it is far more likely to succeed and be sustainable.
The LGA report refers to this as "the approach to change" defining it as the single most important factor to achieving successful results.
The issue of acute admissions is just one aspect of a wider systemic problem. A further major challenge to be tackled, according to frontline staff is that of maintaining an effective flow through the hospital and dealing with delayed transfers of care, which have been the focus of recent headlines.
Full system change can seem daunting for organisations already feeling stretched to maximum capacity, yet it doesn't need to be.
Using "the approach to change" principle, supported by evidence, best practice, along with developing and testing of local solutions, can go a long way to achieving effective, improved, joined-up care, with better outcomes for patients, at less cost.
Jenny Simpson is a retired member of the Clinical Lead Revalidation Support Team, NHS England