Sheffield Health and Social Care FT took on commissioning responsibility for Sheffield CCG's £6m rehabilitation budget
It has repatriated more than 40 locked rehab patients and saved £2m
Savings have been used to set up a new enhanced community team to support high acuity patients
A Yorkshire trust has managed to save £2m by repatriating out of area, locked rehabilitation patients and caring for them in the community.
Sheffield Health and Social Care Foundation Trust has made significant savings through repatriating more than 40 out of area locked rehab patients with acute mental health problems such as schizophrenia.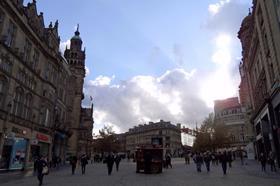 Since 2012, the trust has taken responsibility of the devolved rehabilitation budget from the city's clinical commissioning group.
It has used the £2m of savings to set up an enhanced community team to treat more high acuity patients out of hospital. This has reduced its spending on locked rehabilitation placements from an average of £130,000 per patient to £70,000.
Locked rehab was flagged up as a concern by the Care Quality Commission in its State of Care in Mental Health Services report last year.
Trust executive medical director Mike Hunter said the savings were achieved by agreeing with Sheffield CCG to devolve the budget for this cohort of patients.
In 2012, the trust took on a devolved rehabilitation budget of about £2m, on the principle the savings would be split equally between the two parties.
Dr Hunter said the trust took on a huge risk because the number of patients being placed into locked rehab had been growing year on year.
He added: "The risk that the CCG had was ever growing. Probably from both of our perspectives the only way this could be dealt with was by sharing the risk then essentially moving the risk.
"We stood potentially to make savings that could be reinvested in community services in order to build sustainability and resilience to the locked rehab problem.
"On the other hand, if we lost control of need we stood to potentially face a year on year, ever increasing bill – there was no additional money."
Dr Hunter's team reassessed the 60 patients placed out of area in locked rehab and repatriated those they could into independent tenancies or social care accommodation.
After halving this number, in 2014 the trust agreed a further devolved risk and gainshare agreement – taking responsibility for a £6m commissioning budget – and used the savings already accrued to set up the enhanced community team.
The team works with high acuity patients who do not meet the threshold for secure care and supports them by providing care in their homes.
It has reduced the average annual cost per patient from £130,000 in a locked rehab bed to £70,000 and helped eliminate the number of new referrals to out of area locked rehab placements. The trust has repatriated more than 40 patients from locked rehab places, which are often expensive and provided by the independent sector.
Dr Hunter said: "Phase one was share the risk, sharpen our intention and better manage our existing resources and take about half the people out.
"Phase two was if we can bring these people out [of locked rehab] and use the money we are saving to set up a really intensive team to take them out – that's when our costs reduced by 50 per cent."
Sheffield was one of the first cities to eliminate acute out of area placements caused by lack of beds.
Source
Information provided to HSJ