PERFORMANCE: A Shelford Group trust has achieved a good rating in all five domains of its Care Quality Commission inspection.
Sheffield Teaching Hospitals Foundation Trust was given the rating last week after inspectors visited in December.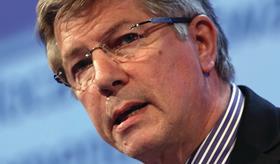 The £1bn-turnover trust employs 16,000 staff and delivers community services, specialist care and district general hospital facilities.
Chief inspector of hospitals Professor Sir Mike Richards said: "We found the care to be of a good standard. There was a well established culture of continuous improvement at the trust and they had good systems for supporting small scale service improvements. We found very positive examples of patient care. On the intensive care units, an electronic patient information system was in use, which ensured effective care was delivered and it was fully integrated and provided real time information across teams and services. Within midwifery, the one to one team and specialist midwife clinics gave greater assurance that high risk women continued to have a choice on the care they received in pregnancy."
"They are also doing some outstanding work through their community dental service, providing exceptional support to residential care homes through collaboration with local partners. Their clinical lead was also instrumental in developing a national benchmarking tool for describing the complexity of patients treated by the community dental services. Other hospitals will, I am sure, want to benefit from this good practice."
Trust chief executive Sir Andrew Cash said: "All our staff and volunteers work so hard to do their best for patients and so I am pleased that this has been reflected in the good rating. I am incredibly proud and privileged to work with such a fantastic team of people.
"The report highlights some innovative and outstanding care and that comes from our staff being committed to continuous improvement in all that we do. The report does highlight some areas where we can improve and indeed many of these are already being actioned. For example we are in the process of planning a major refurbishment of Weston Park Hospital to improve the facilities.
"We are also doing a lot of work to enhance how we care for people at the end of their life including a new guide for our staff on how to communicate well and appropriately with patients and with their relatives at the end of their life. Our staffing is continually monitored to ensure appropriate levels are maintained and despite national shortages facing all hospital trusts, in the last 12 months we have been successful in attracting more than 360 new nurses into the trust and a number of additional staff for the emergency department and other areas is also planned."
The news follws fellow Shelford Group trust Newcastle upon Tyne Hospitals Foundation Trust being an "outstanding" by the CQC earlier this month.
Source
Trust and CQC statements